Lately, there's been a lot of buzz around the relatively new Facebook feature Messenger Rooms. Launched at a time when working from home and hybrid working is growing in popularity, this new Facebook feature goes up against Zoom, Microsoft Teams and other video-conferencing tools.
In this article, I'm going to run through some FAQs about the new feature and how you can use it for your business.
What Is a Facebook Messenger Room?
Facebook Messenger Rooms is a video tool that allows up to 50 people to meet simultaneously with no time limit on the meeting. Facebook Rooms are available on personal profiles, in groups, and in events. It is not yet available on Pages directly, however a link can be created and shared (more on this later).
Because there's no time limit, your room can be open all the time or you can make it available for brand events like a promotional sale, party, product launch, or contest.
Messenger Rooms works through Facebook and the Messenger site or application although it is only available for Chrome and Edge web browsers. If you refresh your home feed on your Facebook account, you will see this option to Create Room.

2. How Are Messenger Rooms Different From Group Chats?
Most of us have group chats on Messenger. Whether it's friends, a work group or a hobby, it's easy to add multiple people to a chat.
With Messenger Chat you can also do a call or video call with the participants in the chat. So, what's the difference?
Rooms are a virtual hangout where people with the link can just drop in just to say hello. Because the video remains open, it's not limited like a group chat. Essentially, this makes Facebook Rooms ideally positioned as a business tool as opposed to just for friends.
Another important difference between Facebook Rooms and Group Chat, is that you can send a link to anyone—even someone that doesn't have a Facebook account.
3. How Do You Create a Room?
Creating a room is easy. Just follow these steps:
Open Facebook on mobile or desktop.
Click Create Your Room and you will see this screen.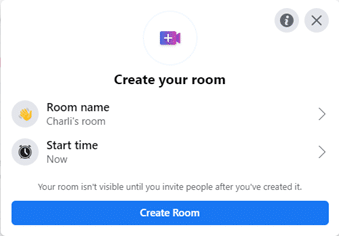 Edit the description and start time. Facebook does give you some suggestions, but you can choose your own too. Note: When I was researching I was unable to find an end time, it seems you need to manually end each Room.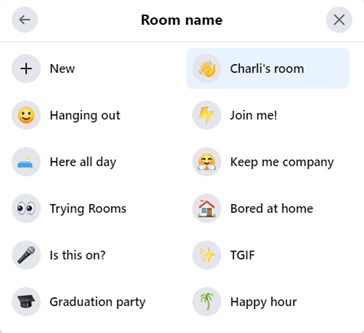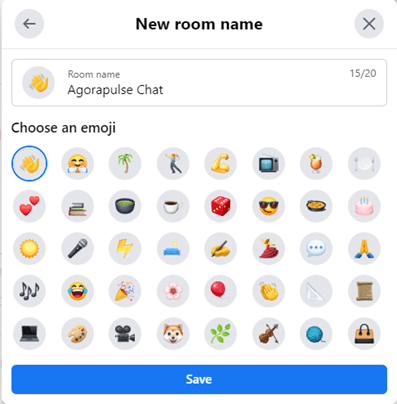 Once you click create, you will see this screen. Here you can invite friends or copy the link at the top to use on your business page. Your Room becomes active when you have sent out invitations or at the time you scheduled it for.
Each person you invite will be notified via Messenger like this. Of course, they are not obligated to join the Room and can just ignore the request.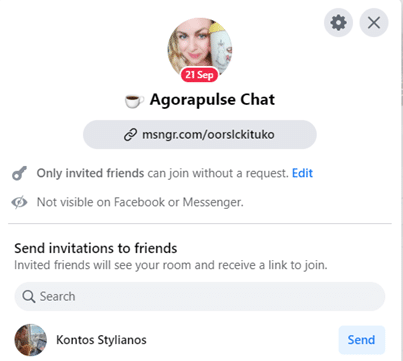 Once you have created your Room you will see this screen. Here you can adjust your camera, microphone and join the call. You can add more people, or copy the link to use elsewhere. From this screen you can also broadcast live.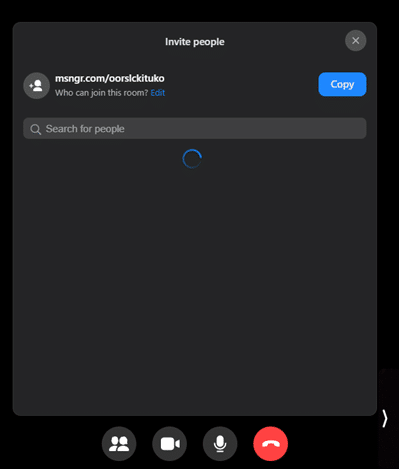 The Room or Rooms you created will remain open on your profile until you choose to end them. Here you can also edit the Room or add more participants. If you have shared the link to your business page for an event or promotion, then remember to end it too!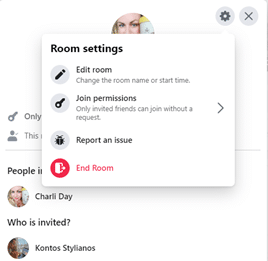 Did you know … ? There's even the option to invite your Instagram followers and contacts on WhatsApp. A nice way to bring your community together?
4. Facebook Rooms Isn't on Business Pages Yet, So How Can You Use It for Your Brand?
As with the steps above, you can promote your Room on your business page with a link. This new feature is also already included with Facebook Workplace, its platform for businesses to use internally.
However, as there is a maximum capacity of 50 participants (including you), you will need to advise your fans that it will be open to the first 49 only.
Or you can use the link in a selected email, WhatsApp, or chat to your VIP clients or a select group. You can broadcast the Room to your page when it's live if you want to.
5. Who Will Love Facebook Messenger Rooms?
If you run a small business or one that is closely connected to you, then Rooms is a great fit. That's because the capacity is just 50 and it's easier to add people who are in your friends list. Solo business owners will often have their clients in their friends list.
Some examples of this include:
Shop or small-business owners
Nail technicians, massage therapists, hair stylists & beauticians
Gardeners, plumbers & electricians
Fashion designer & tailors
Personal trainers, dance instructors, or teachers
Small businesses may also need video-conferencing but not want the cost of a Zoom or Teams subscriptions. This would be ideal for their customers, staff, suppliers or to set up meetings with potential customers.
6. How Can Large Businesses Use Facebook Messenger Rooms?
At Contentworks Agency, we have 31,000 fans on our Facebook page. The clients we manage all have 10K+ Facebook fans. None of the fans on the pages are personal friends, they follow the businesses and interact with them directly.
So, I wouldn't be able to invite them to join a room via my Messenger. I also wouldn't put the link on the pages unless it was a contest(e.g., the first 49 people to join will win an exclusive gift or preview).
Lastly and importantly, our agency and all its clients have Zoom or another professional video conferencing tool. They invite their Outlook contacts to meetings and send the links accordingly.
However, there are still ways that large businesses can use Rooms if they want to.
Host an exclusive first come first served preview of your new product or range
Invite your executive team to a video call and broadcast it live to your page. (An advantage over just going live is that people can join from around the world.)
Send the link to select groups such as affiliates, country managers or selected teams.
Have a work get together or online party, this may be perceived as less formal than Zoom.
Use Rooms for an FAQ with your team if you launch a new product or service.
Remember: Facebook Rooms is way more valuable if you're monitoring activity in your page or group. With Agorapulse, business owners can learn what their audience is interested in to strike up meaningful conversations. You can monitor conversations, hashtags, keywords and replies across all your channels and so decide upon meaningful uses for Rooms.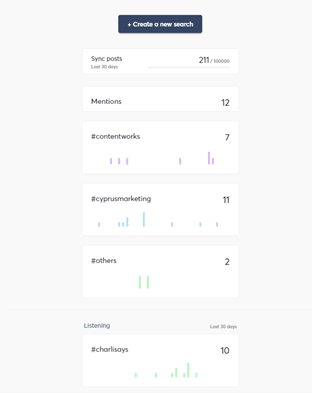 7. Are Facebook Rooms Right for Your Brand?
There are definite differences between Facebook Rooms, Google Hangouts, Skype, and Zoom. Of course, there are many more video-conferencing tools available as well. Here's a quick view comparison of the main ones: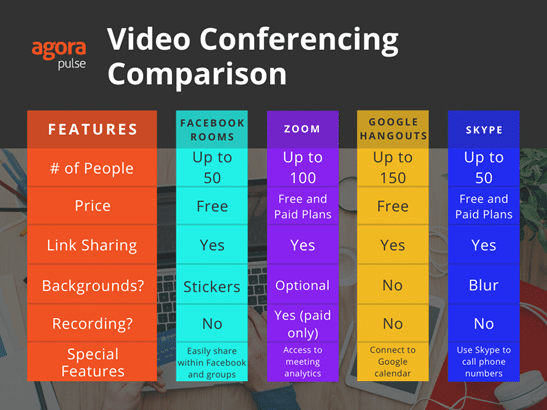 8. How Can You Start a Facebook Messenger Room for Your Group?
Starting a Room for your Facebook Group is almost the same as starting one on your personal profile with a couple of differences. You can start a Room for a group and for your personal page at the same time, but you will only be able to be present in one room at a time per personal Facebook account.
It is also important to know, that no one will be able to join your room unless the person who created it is present. The steps for creating a Room in your Group are the same as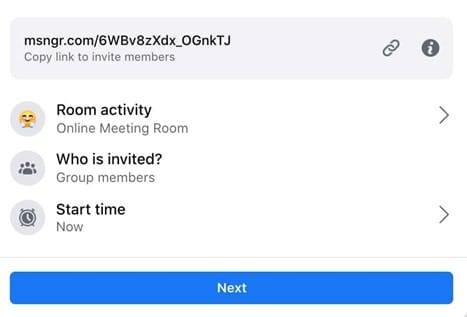 However, unlike your personal page, you can't customize who is invited to a Group Room initially. By default, every member of the Group is invited. Only 50 people can join at a maximum. You can lock the room sooner if you want to keep it to a smaller group but it isn't selective.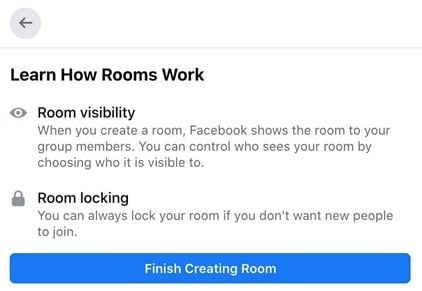 Your Room and the link to it will stay in your group until you manually end the Room. Once you do this, the Room will be closed and the post about it will be deleted from the Group's Timeline.
The only way to end the room is to officially end it under settings in the Room or from your Timeline.

Tip: If you have a large Group with multiple admins then you may want to assign them the task of managing Rooms. That's because if you create a Room yourself, you will need to be there to host it. You won't be able to create any additional Rooms from the time you create the event until it happens. Clearly this is not the most seamless part of using Rooms.
9. Tips for Managing Your Facebook Messenger Room
Whether you're doing a small meeting of a couple of people or a large one, take some time to familiarize yourself with the settings for managing your room.
Settings
Settings include:
Removing people from the Room, this is something only you as an organizer can do.
Switching your camera on or off, each participant controls this feature as with Zoom.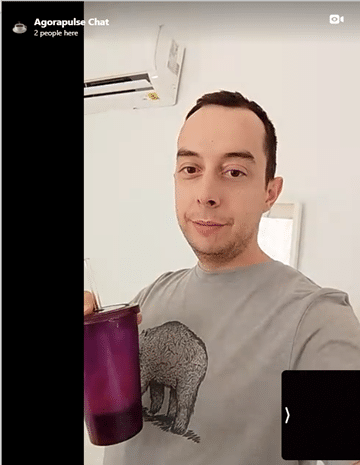 Inviting new people and sharing the link.
Toggle view between speaker focus and grid layout.
Sharing your screen with other Rooms participants.
Adjusting and managing your camera and mic controls.
Adding files, stickers, gifs, emojis or polls; the limit for files is 25mb.

Broadcasting live
Chatting with the Rooms participants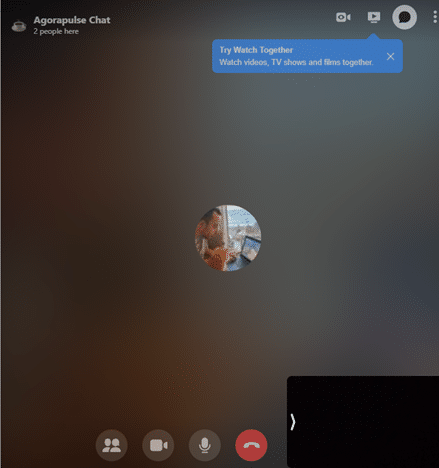 Watching movies, TV shows or Films together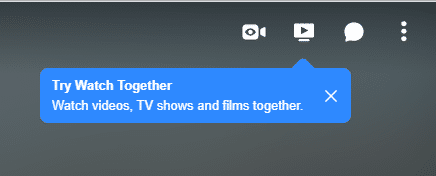 Searching for things to watch together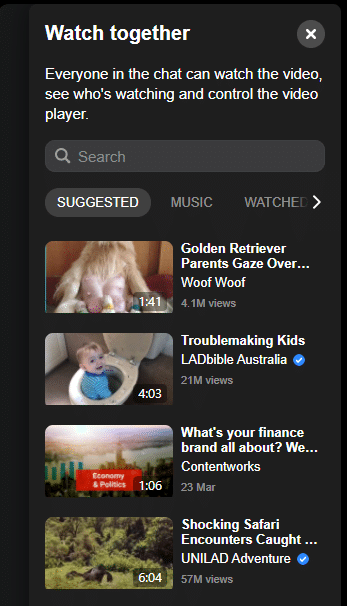 Tip: Quality Internet access, using a headset, lighting in your physical space, quality of your video camera will all affect the quality of the overall call. I recently wrote some tips for creating a podcast and many of the same setup rules will apply here.
The more people you have in the Room, the more likely it is that you will have technical difficulties. When I tried using Rooms, there was a lot of echo and delays. But this can happen with other video conferencing tools too. You can suggest that participants mute their mic when they are not speaking.
Creating Good Content
Here are some tips for creating quality content to share in Facebook Messenger Rooms:
And you'll also want to make sure you feel comfortable in front of the camera:
What About the Security and Privacy Details?
Facebook is careful to let people know that it does not provide end-to-end encryption for Rooms. Consequently, there are some safety issues to be aware of.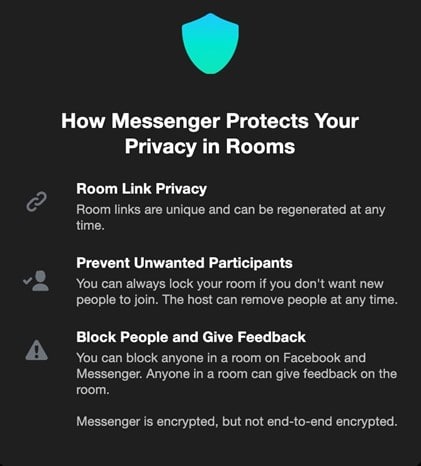 Because the link can be shared outside of Facebook, if you join a Room that someone else started, anyone may be able to join, including people that you have personally blocked on Facebook.
As a Room host, you can remove people from the Room at any time and can share the Room only with the people you want to invite.
There is no alert notification when someone joins a Room. So, if you happen to be looking at another screen, it is possible for someone new to join the Room without you realizing.
Alternatives to Messenger and WhatsApp, including ones focused on video calling, are surging in popularity now. Today Zoom facilitates over 3.3 trillion annual meeting minutes with 467,100 business customers and its value is soaring. And soaring some more!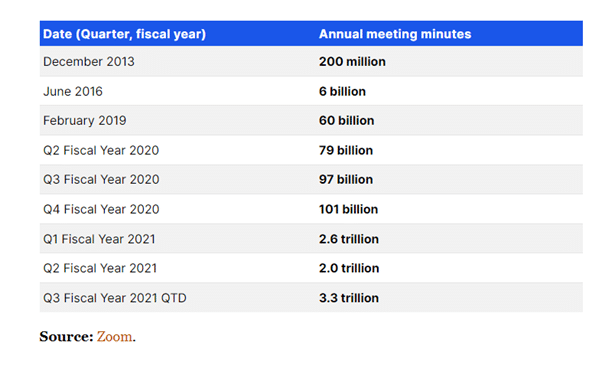 It's a pie Facebook wants in on and allowing non Facebook users to access the service is a possible lure for new users.
Sign up for a free Agorapulse trial today.