Have you attended a bunch of Twitter chats and are thinking about hosting a Twitter chat of your own? Here's how you can get that going.
Why Host a Twitter Chat?
When you are a mere participant in a Twitter chat, you can respond, but when you are hosting a chat, you can direct. Now you can focus the conversation to meet your social media goals, whether that is to build awareness, learn about your customers, or get feedback.
The Technicalities
If you feel like you are technically challenged, fear not: there is basically no set up or tech skills needed to host a Twitter chat. You don't have to be a developer, know how to code , or even set up a new kind of page or event. If you have a Twitter account, and know how to tweet with hashtags, you are ready to go.
That being said, there are a few conventions that it is useful to know:
Q and A. It is standard to use Q1, A1, Q2, A2, etc. to indicate your questions and answers for the chat.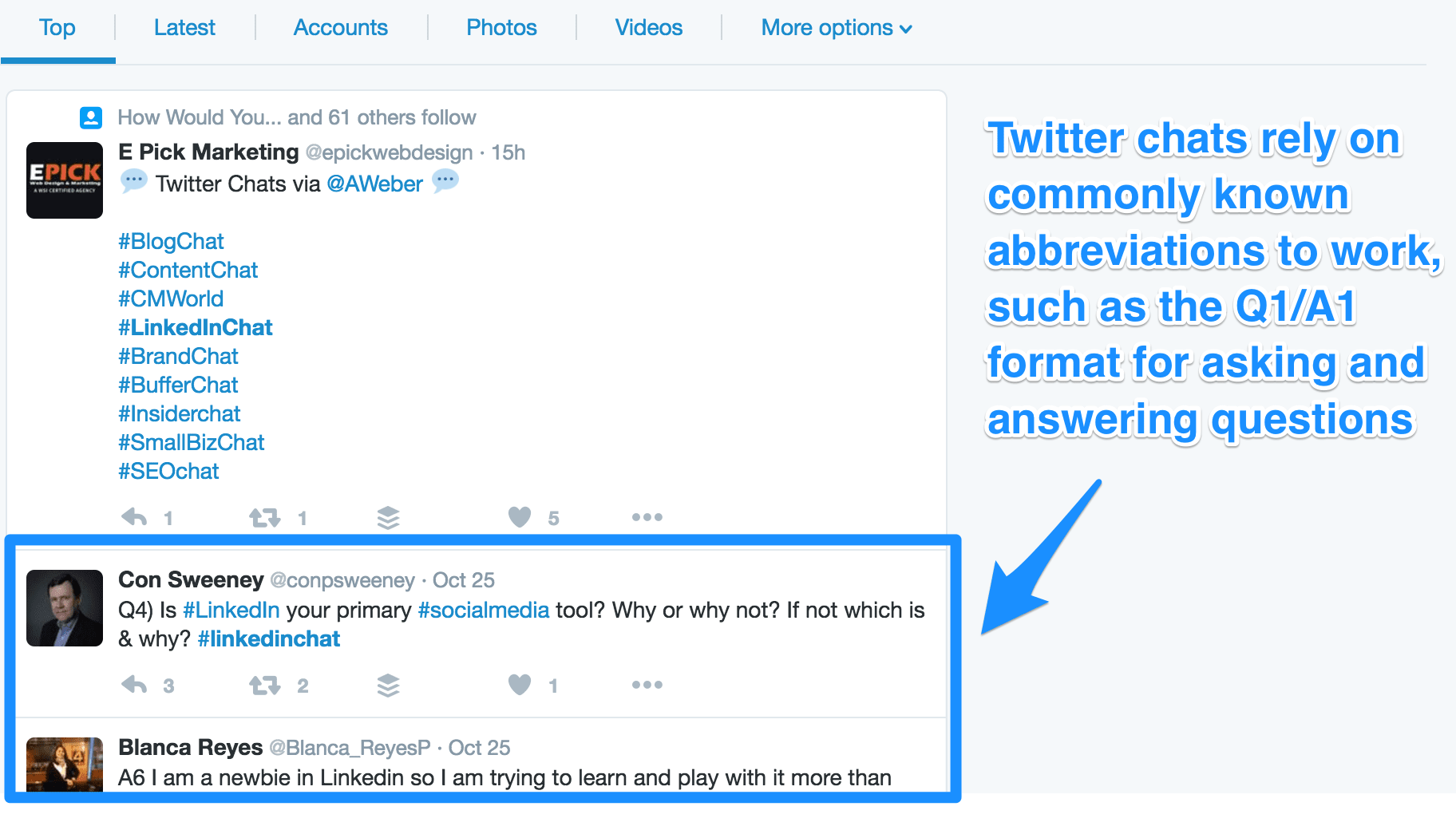 Do your hashtag research. ALWAYS check a hashtag you are thinking about naming your Twitter chat prior to any other form of advertising for your event. The last thing you want to do is use something that is already in active use by someone else. The best case scenario is you confuse people, the worst case is that you connect your brand with something inappropriate. A simple Twitter search with your proposed hashtag can help you see if it's already in use.
Consider using TweetDeck or one of these hashtag search tools to monitor feeds more effectively during the chat.
Choosing a Time and Day
When scheduling your Twitter chat, the most important thing is that it is at a time you know you can block off and be able to focus. Twitter chats move very fast, especially the more successful ones. The last thing you want is to pour time and energy into planning and promoting a Twitter chat and then not be able to maximize the time.
If your agency has the resources, consider having two or three people on your team available so they can follow people participating in the chat, respond to each tweet, and tweet out the questions and other content during the chat.
The second most important thing is to do the chat when your target audience is available and online. Many business related chats are during business hours when they are things that are appropriate for the target audience to do during work. Parenting and family related chats in my experience do best around 9pm EST when parents have their kids in bed and are ready to sit down for a glass of wine and conversation.
Like so many other things in social media, the key is knowing who you are talking to and what their life is like. Make it easy for them to participate. Not sure? It never hurts to try out different times and see what works best, or to even ask your audience when you are scheduling the chat through a Twitter poll.
Are you participating in NaNoWriMo? What time would work best for a regular Twitter chat to help each other out?

— Rivka and April (@AuthorSensei) October 31, 2016
Spreading the Word
You have a hashtag, a time and day, and know what you want to chat about. Now it is time to get people to show up! Start promoting your chat with some (or all) of these tips.
Include information about the chat (day, time and hashtag) in your Twitter bio. Madalyn Sklar hosts a Twitter chat on Thursdays. Here's how she promotes it in her bio.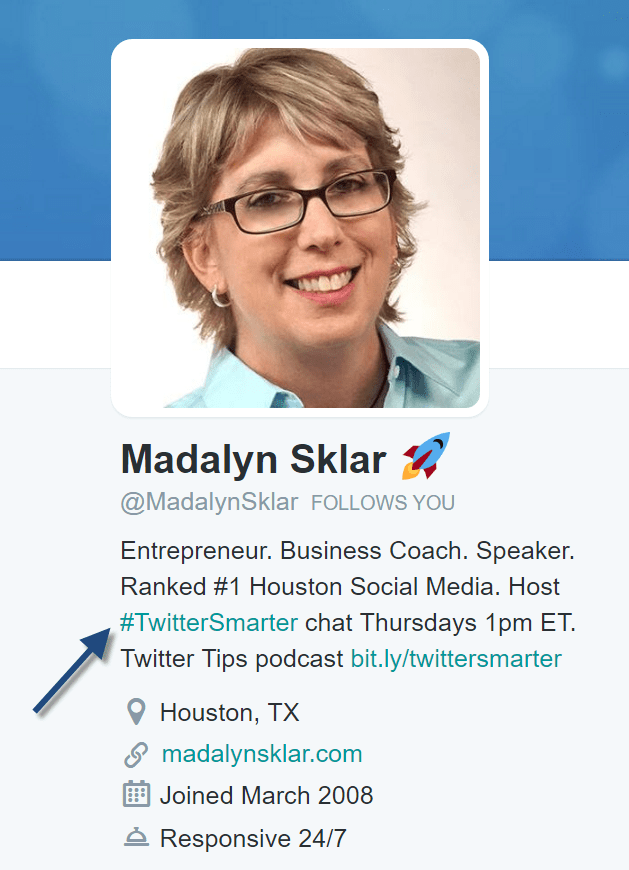 Consider creating a special header image promoting your Twitter chat
Create a graphic for your Twitter chat, tweet it, and then pin it to the top of your page
Create graphics, questions, teasers, and other posts to sprinkle throughout your other content for a few days leading up to the Twitter chat. Here's one by Kelly Lieberman of #pinchat.
Today's #PinChat topic is: Planning for Fall on Pinterest pic.twitter.com/ZOYUC78uDs

— Kelly Lieberman (@Tribe2point0) September 28, 2016
Ask influencers in your audience to share the chat – and invite them to come!
If appropriate, ask all the members of your team to share the Twitter chat to their feeds
Post on your other social media channels about the upcoming chat
Put information about the chat on your website and in your email footer
Don't be afraid to reach out to people one to one to invite them, especially for the first couple as your chat gains traction. If you keep it at a regular time and day you will see your interaction grow as people learn to plan it into their schedule.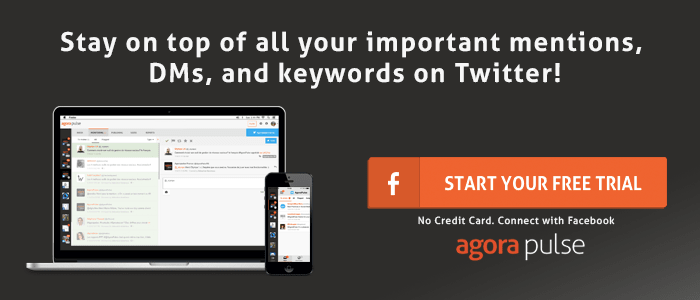 Following Up for Continued Success
Yay! You made it through your first Twitter chat! However, your work is not done.
Now comes the key to turning all that conversation into conversions. Use a tool like Agorapulse to set up monitor for the Twitter chat hashtag so you can keep track of conversation that happens after the scheduled time, questions about when the next one might be, and to assign follow up to a member of your team if you connected with a potential client or created an important relationship during the chat.
Have you participated in a Twitter chat before? Are you ready to jump in and host a Twitter chat of your own? I would love to hear about it in the comments!