Social media marketers have grown familiar with Facebook, LinkedIn, and Instagram advertising over the years. But what about TikTok ads? In 2022, TikTok's revenue from advertising saw a significant increase of 200% year over year, reaching a total of $11.04 billion.
What TikTok advertising options are there? What advertising objectives should you set? How much do TikTok ads cost?
Let's dissect the anatomy of TikTok ads.
Why Run TikTok Ads?
If you're still using TikTok organically, you might be wondering why you should run TikTok ads. Here are some key reasons to assign some budget to the platform: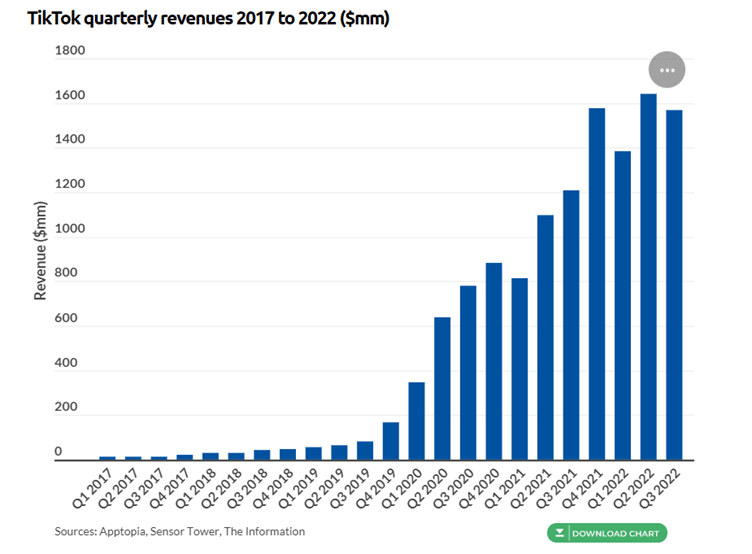 TikTok is one of the world's most downloaded apps, and it's used regularly in over 150 countries.
TikTok's fun and creative format inspires high engagement and virality, even for small or unknown brands.
With TikTok ads, you can target your audience by gender, location, age, interests, and other variables.
TikTok has some weighty partners so even if you don't have a website, you can still sell your ecommerce products. TikTok is partnered with: Shopify, Square, BASE, Cafe24, BigCommerce, Ecwid, Loja Integrada, TRAY, VTEX, Kyte, PrestaShop, WooCommerce, OpenCart, Salesforce Commerce Cloud, and Shopline.
71% of TikTok users shopped when they stumbled across something in their feed. Over 58% use the platform for shopping inspiration.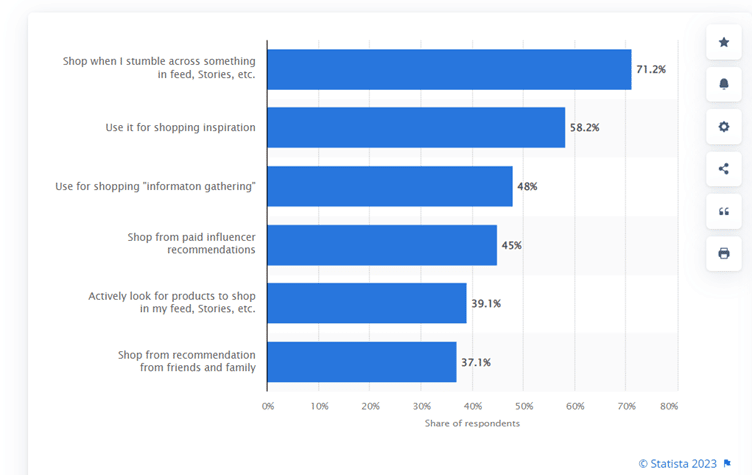 How to Choose the Right Objective for Your TikTok Ads
Your advertising objectives are goals that you want to set and meet, so you can help grow your business and engage your audience. We talk about social media KPIs a lot here at Agorapulse, so we'll gently remind you again to align your advertising objective with your KPIs.
What objectives to choose for your TikTok ads
You can select from the following in your TikTok Ads Manager account:
Reach. This is how many impressions your TikTok ads can enjoy in your targeted audience at the most efficient price. "Reach" does not mean clicks, downloads, or signups. So, this isn't always a tangible metric to select.
Traffic. Drive people to any URL, such as your website's landing page, a blog post or an app. Traffic is a popular objective to select and can be tracked using custom URLs or simply reviewing your Google Analytics traffic sources.
Video Views. This objective will maximize the plays of your video ads from audiences most likely to engage with them.
Lead Generation. Much like the Facebook lead generation form, TikTok's lead generation objective will collect leads for your business with a fast-loading, customizable form in the TikTok app. If you're going to choose this option, know how you will follow the leads up afterwards. You wouldn't choose this option if you have a website or online store, but it would be good for service-based companies.
Community Interaction. Get more people to engage with your TikTok account by driving followers or increasing traffic to your profile page. A good starter objective for advertisers who are new to TikTok and lack a fanbase.
Catalog Sales. Deliver personalized product ads to your users based on their previous likes. This is a tangible objective that can be monitored for ROI.
Shop Purchases (Beta). Not available to all TikTok users, this one is currently being rolled out in different countries. With this objective, you can sell products from your TikTok Shop, website and app.
Conversions. This is a great objective for TikTok users with a website, e-commerce store, or app. It also works for softer conversions like signing up for a newsletter or registering on your site.
App Installs. This objective encourages new people to use your app or reactivate existing users to take action on the app.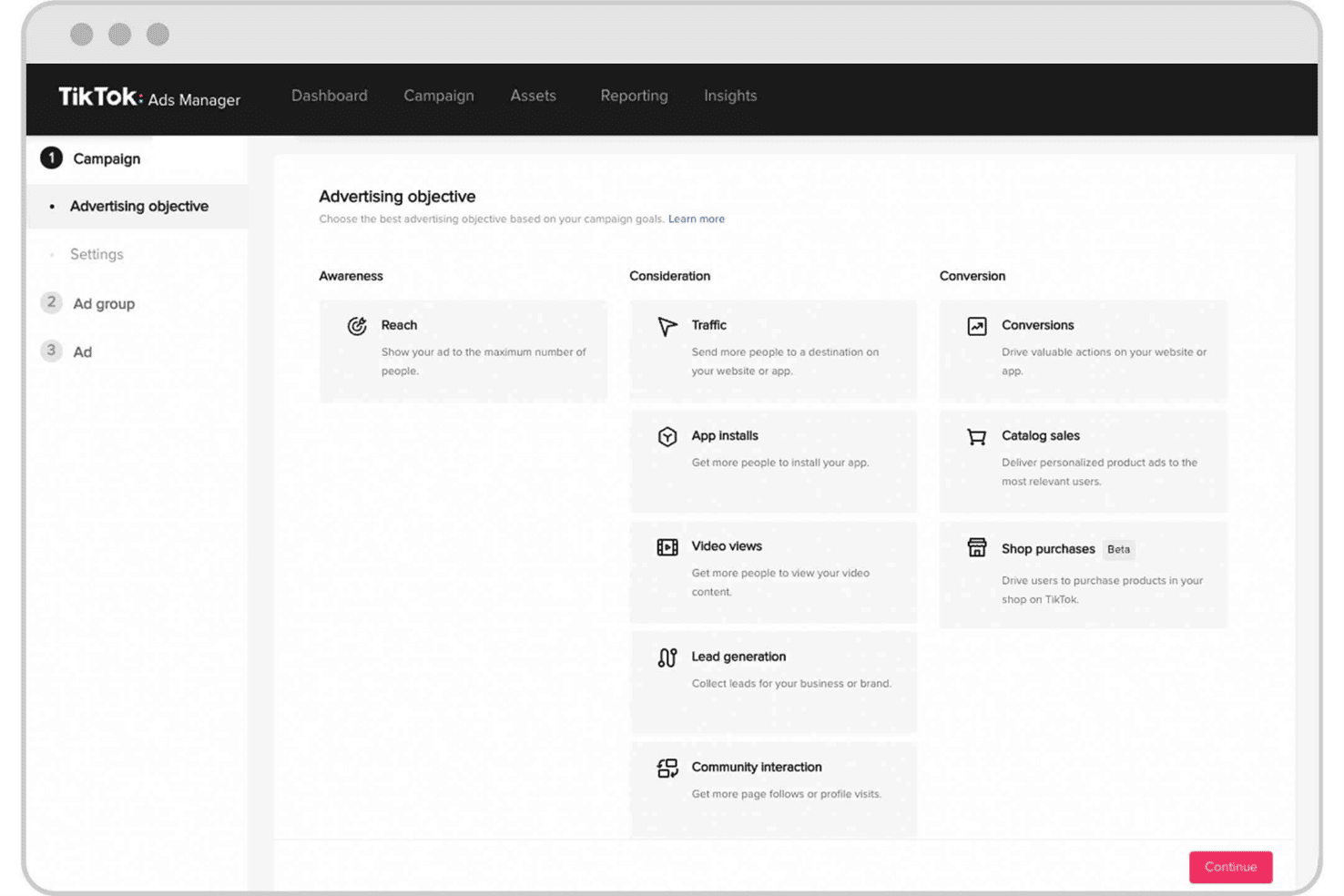 Different TikTok Ad Types You Can Create
You may find choosing the right type of TikTok ad a bit confusing. That is especially true for newbies trying to make sense of the different objectives, ad formats, ad requirements, and costs.
Here's a snapshot of the core advertising offering from TikTok right now.
1. Lead generation campaign ads
We talked earlier about lead generation as an objective. Using TikTok's in-app instant form is good for advertisers who don't have their website fully completed but want to start capturing leads. It's also good for service-based brands and those with a sales team to qualify and follow up the leads.
A lead generation campaign ad can:
​Build opt-in customer/email lists
Customize the look of the form with your logo and colors
​Instantly capture leads
​Sync with most CRMs in real time
​Include surveys with up to 10 questions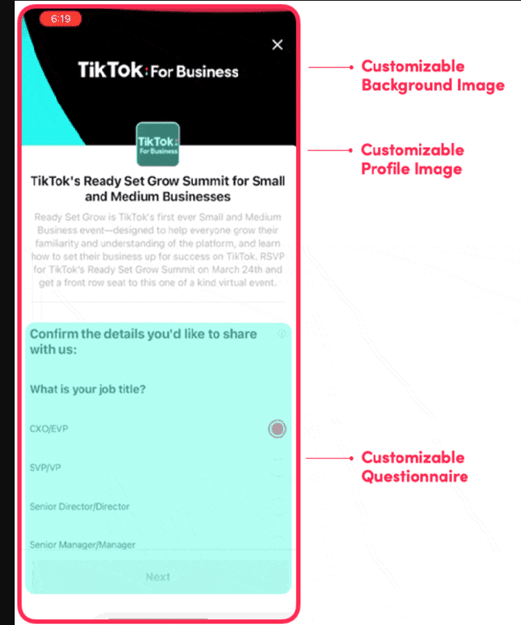 2. Collection ads
Collection Ads is an ad format that enables users to find and browse products in a full-screen mobile experience. Ads lead to an instant gallery page where curated collections of your products are displayed.
Collection Ads combine full screen, vertical, and sound on. In addition to a fast-loading Instant Gallery Page. TikTok's ad algorithm is smart (and getting smarter) and will match users with the kind of products they like. So, for someone like me, obsessed with beauty and hair TikToks, the algorithm knows exactly what to serve up!
From the Instant Gallery, users can head to your website to complete their purchase.
You can either handpick the products you want to display or let TikTok Ads Manager dynamically display the most relevant for each visitor.
Collection Ads give you the ability to deliver personalized product recommendations.
Collection Ads are both engaging and immersive, thanks to their layout and fast speeds. Remember, though, the gallery is only as good as the photos you took of your products! Poor quality photos and videos will not yield the same results as pro photos and videos.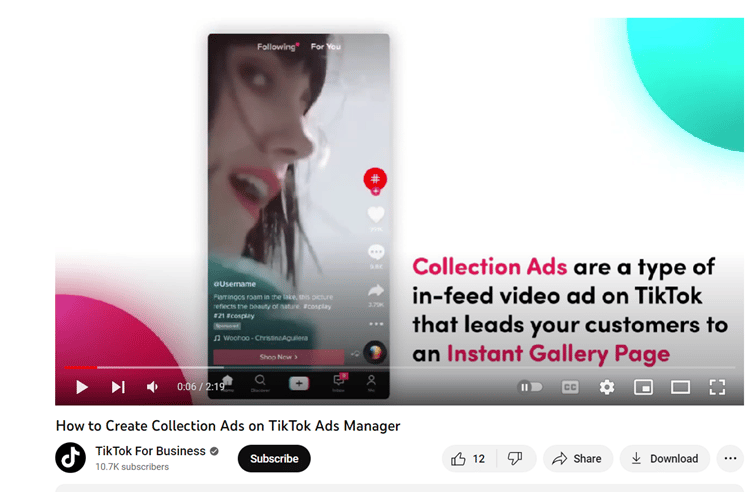 Watch TikTok's video to learn how to create Collection Ads.
3. Spark ads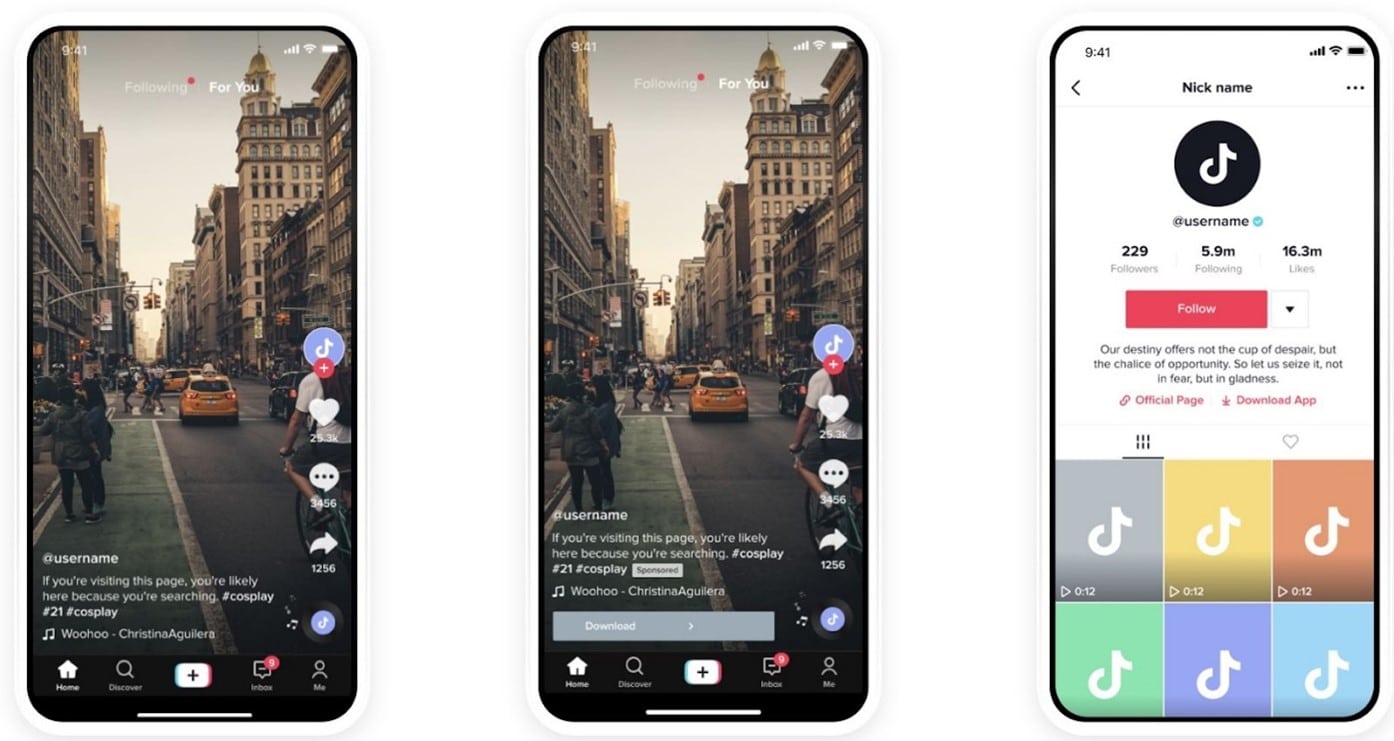 Spark ads is a native ad format, but unlike In-Feed ads, Spark ads use posts from real TikTok accounts with their authorization. That means that all comments, shares, likes, and follows gained during the promotion are attributed to your organic posts.
Spark Ads offer the best of both worlds, allowing brands to create ads, while maintaining the native feel and functionality of organic posts.
You can use Spark Ads in the following ways:
​Featuring your own TikTok videos from your own account.
​Using organic videos from other creators – with their authorization.
You can create a new video or co-create by making a Duet or Stitch.
Spark Ads will support Auction, Reach & Frequency Buying Types.

Case Study: Shufersal
Shufersal, Israel's largest supermarket chain, was looking to launch a new series of products⁠: ready-to-bake cookie dough for home baking. The target audience for the new product was young adults aged 18-30 looking for quick and easy solutions for cooking and baking. Shufersal decided to leverage TikTok as the main channel for this launch with the objective of raising awareness and desirability for the new line of delicious cookie dough.
The brand collaborated with a popular foodie TikTok creator who produced four organic TikTok videos for their Business Account, each one showcasing a different recipe with the new product. The tone and style of the videos was a perfect fit for TikTok, as the creator incorporated all the most captivating recipe trends such as quick editing and the use of ASMR sounds.
As a second step, Shufersal partnered with three leading creators who were all asked to make a "Duet" with one of the videos and show their own version to the recipes.
The results shown below were really impressive!

Wow Fact: TikTok Spark Ads have a 134% higher completion rate and 157% higher 6-second view-through rate than standard In-Feed Ads. TikTok Spark Ads' new profile landing page UI also delivers a 69% higher conversion rate and 37% lower CPA than ever before.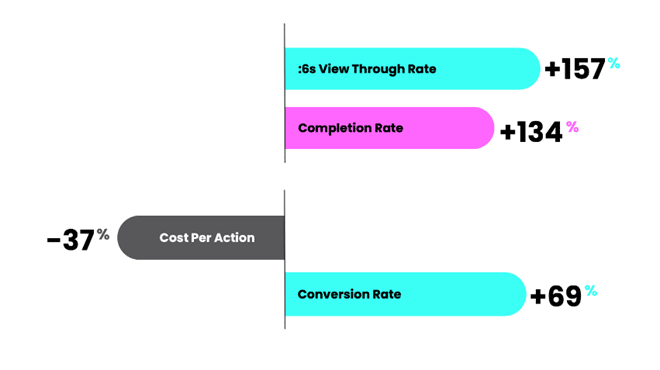 4. Pangle ads
The ad network of TikTok for Business, Pangle supports a variety of engaging ad formats that can help ads better blend in with native content. The available ad formats include:
Native Ads that match the style of the original content found on the app, blending in to provide a consistent and seamless experience.
Banner Ads. In TikTok, they are displayed in the form of rectangular banners across the app.
Rewarded Video Ads, which are full-screen video ads with in-app rewards for users who watch the entire duration.
Interstitial Ads are displayed during certain transitions within the flow of the app, such as post-level clearance or in pauses between levels.
App Open Ads will display when the app is opened, and the user begins a session.
Icon Ads will display the app icon and app name.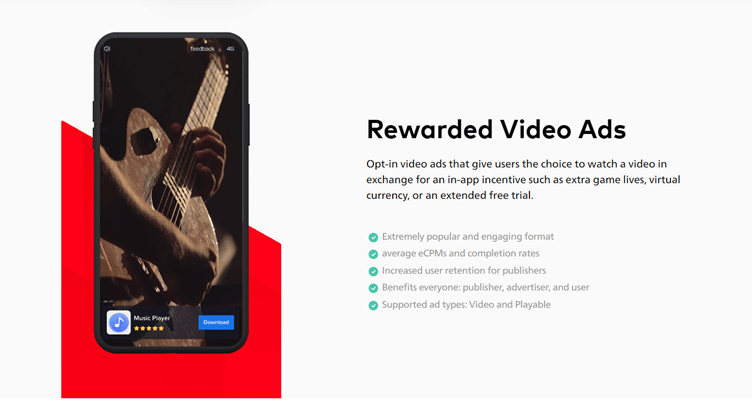 5. Catalog listing ads
With TikTok's new Catalog Listing Ads, TikTok are making it easier for merchants to promote their products and connect with users who are shopping on TikTok. This algorithm-based ad feature helps people discover products based on their interests and shopping activity.
Ecommerce merchants can benefit from:
The ability to upload a product catalog with no video asset
An extended reach of users looking to purchase similar products to yours
Information about your most valued clients and popular merchandise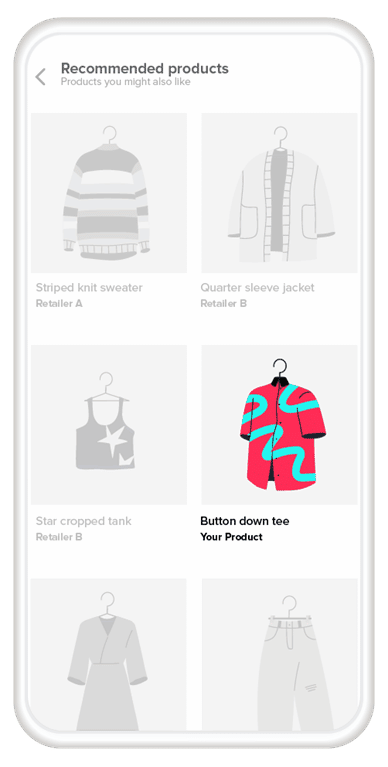 6. TikTok Carousel ads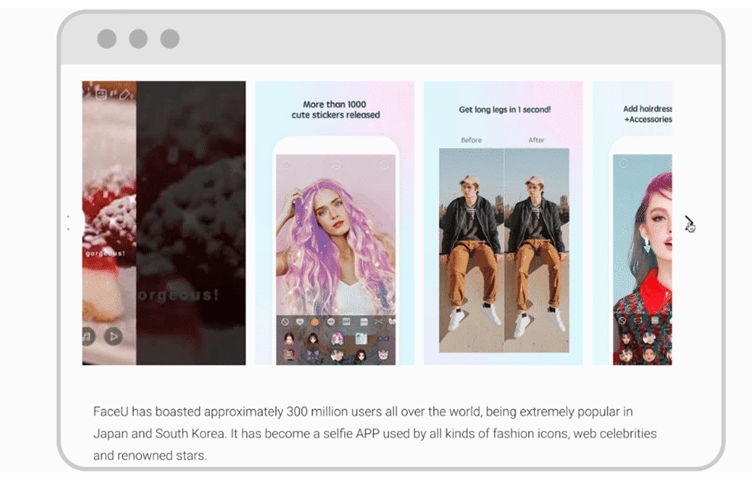 TikTok carousel ads allow advertisers to share up to 10 images and unique captions in a single ad. Advertisers can:
Use each frame of the carousel to tell a story, feature a different product or show features of the same product.
Point to a single URL for the entire carousel, or a unique URL for each image.
TikTok Carousel ads will support horizontal or square images.
7. Live shopping ads
The Live Shopping Ads feature is already available to all TikTok Shops and to use this ad type you must already have TikTok Shopping set up. Live Shopping Ads help people discover and watch your Live videos and browse and buy your products. That is a win for most social media KPI objectives.
Types of Pricier Ads
The two TikTok ad formats below are popular with bigger brands, celebrities, influencers, or those with plenty of budget.
Brand takeovers are presented as a full-screen immersive ad, usually shown within the first few seconds of opening the app. It could be an image or an animated GIF.
Hashtag challenges are popular, but most brands take part in them as opposed to creating and advertising them. Paying for a hashtag challenge can be pricey (as shown below) but it often creates viral results. Learn more about hashtag challenges.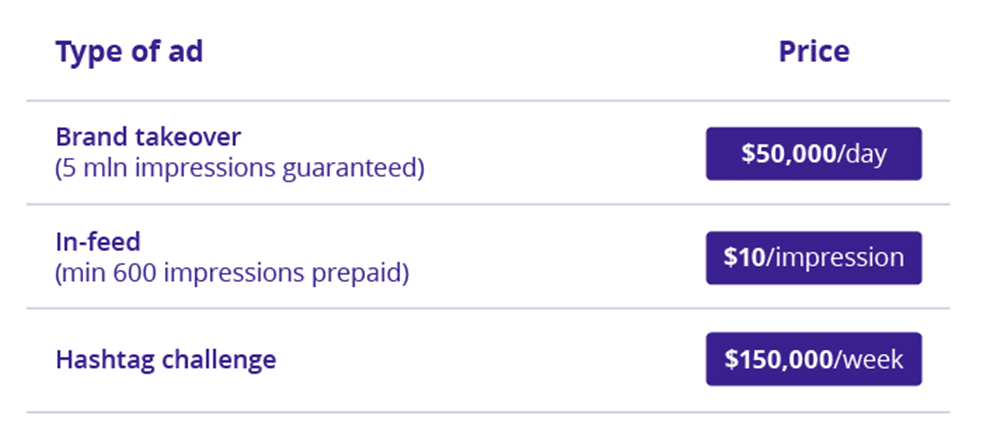 How Much Do TikTok Ads Cost?
As with other social media networks, TikTok ad pricing is dependent on numerous factors such as the objective, region, demographic, ad duration, and ad type.
Here are some pricing examples:
The minimum spend for a TikTok promo is $3 USD per day, and the maximum is $1,000 per day. TikTok gives you a reach benchmark of up to 1,000 views for as little as $10.
The average CPM on TikTok ads is $10. TikTok advertising prices start at $0.50 CPM and $0.02 cost per click.
Paid posts can be purchased for anywhere between $1 and $50 per day. These TikTok ads only get charged when someone watches the sponsored post.
A brand takeover costs anywhere from $50K to $100K daily, with a guaranteed 5 million impressions on TikTok.
TikTok influencers with 2.5 million followers charge $800+ per post.
90% of branded hashtag challenges generate 2.5X ROI on ad spend.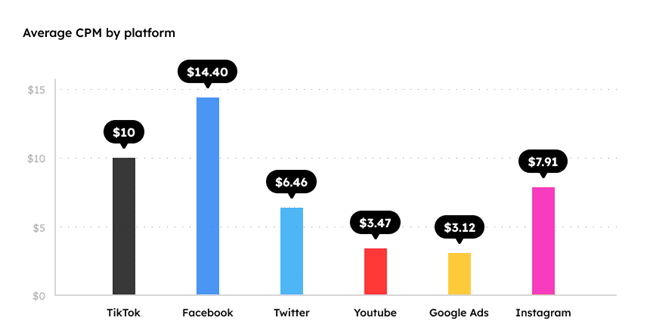 What Is a Good CTR for TikTok Ads?
A good CTR (click through rate) is important for advertisers and a CTR of 1% or above suggests that your ad is headed in the right direction.
If you're putting budget behind your TikToks, you can expect to attain a higher CTR.
The click-through rate of takeover ads is about 7% -10% on average, whereas Top View ads can take CTR as high as 16%. In contrast, in-feed ads can boost your CTR to 5-7%.
If your CTR is below 1% then you will want to review the following:
Your video including the graphics, music and effects
The content, caption, hashtags, and CTA
Your targeting and demographics
How to Measure the ROI Of Your TikTok Ads Using Agorapulse
TikTok does have built-in metrics, so you can check in on them if you're running ads or even posting organically.
TikTok's dashboard will show you: CVR (Conversion Rate), Impressions, Retention, Reach, CTR (Click-Through-Rate), CPC (Cost per Click), CPV (Cost per View) and CPA (Cost per Action).
You can also manage your TikTok account within your Agorapulse dashboard. That's great news for social media managers and busy agencies.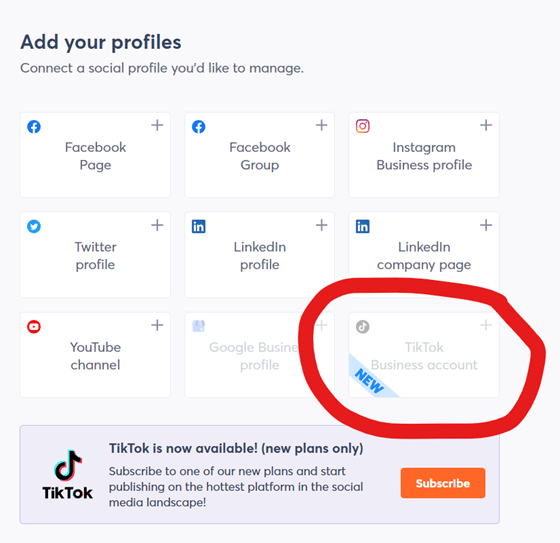 Depending on your plan the following TikTok management features will be available to you:
Publish TikToks
Review comments
Schedule TikTok sharing to other channels
Real-time collaboration tools
All filtering options
Assign comments
Label comments
Monitor TikTok video metrics
Saved replies management
Mobile app access
Agorapulse allows you to access key insights pertaining to your TikTok account in addition to generating impressive-looking reports.

If you're serious about allocating budget for TikTok ads then it's important to check in with your social media ROI regularly. You need to be sure that your return on investment matches the effort you're putting in.
TikTok ads are growing in popularity. I anticipate that they will become more simple and streamlined in the year ahead.
Find out how Agorapulse can help you with TikTok now. Sign up for a free demo!