Partnership
Unpacked
Partnership Unpacked is your go-to guide to growing your business through partnerships – quickly.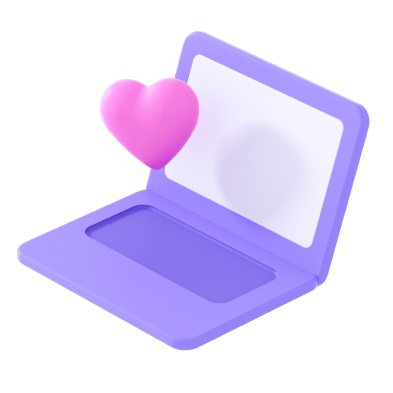 "Mike Allton has done a tremendous job creating a podcast that addresses what many business owners struggle with, partnerships. Each episode gives you not only a different perspective on how to get started with partnerships, but also how people have and are doing it to grow their personal and professional brand. Looking forward to the future episodes as I am sure they will be just as good or better than the ones I have listened to so far. Also great to know that there is also a video version available and will be checking that out too!"
MajorFury99, 01/23/2023 - 'A must listen for business owners'
"If Mike isn't already your 'go-to' man for all things related to partnerships, then he soon will be once you start listening to Partnership Unpacked. Mark is a true expert in this area and has a massive network of other experts on this topic that he is tapping into to share their knowledge on this podcast as well. My business wouldn't be where it is today without the power of partnerships as part of my growth strategy and I have been fortunate enough to have been able to learn from Mike's experience throughout that time. If you want to speed up your business growth, then it's time to start listening."
Proud #BusinessAddict, 01/22/2023 - 'Listen up!'
"I recently found the Partnership Unpacked podcast, and it was a fantastic listen. Mike's in-depth knowledge on partnerships and how to make them successful is truly impressive. The episodes are well-structured and easy to follow. Mike's guests are top-notch and brought a wealth of experience and insight to the table. If you're looking for a podcast that will help you navigate the world of partnerships, I highly recommend Partnership Unpacked. Mike Allton is a great host, and the podcast is packed with valuable information that can help you succeed."
PeggyFitz, 01/21/2023 - 'A Must-Listen Podcast for Building Successful Partnerships'
"I've been a big fan of Mike's work for years. It's always good to listen to shows hosted by experts who have been there, done that. I highly recommend the show to anyone in the partnership world."
Farzad Rashidi, 01/18/2023 - 'Awesome host'
"Love the pod, nice work Mike!"
DanKnowlton, 01/18/2023 - 'Mike is the man!'
"Scaling a business is what we all want. This is a great podcast for business owners like myself who are looking for better (and new) ways to scale. I dove into the first few episodes of Partnership Unpacked and came away with a few exceptional tips to implement right away. What are you waiting for? Download and learn!"
Dorien Morin-van Dam, 01/18/2023 - 'A better way to scale!'
"Mike Allton knows what he's talking about! And, he's lined up some great guests, who are walking the walk, for his latest podcast, "Partnership Unpacked." I just started listening. And, I've already got several ideas to apply in my own business. Can't wait to continue this journey with Mike while growing my business with his advice."
BradFriedman, 01/17/2023 - 'Take Your Business To The Next Level!'
"Fascinating podcast on developing partnerships from the expert on the subject. Mike produces and hosts this podcast beautifully (you'll love his golden voice). And his deep knowledge and experience in the world of developing partnerships really shines through. It's a must-listen."
Ian Anderson Gray, 01/17/2023 - 'Fascinating podcast on developing partnerships'
"A great and useful podcast from Mike Allton, a pro in the marketing industry. Helpful to listen to and learn about basic topics like affiliate programs, partnerships and more. Highly recommend!"
cheerycherrio, 01/16/2023 - 'Informative marketing podcasts'
"Our number one source of new customers is from referrals, but up until now, it's all just "happened" because of our great work and reputation. Just started listening to this podcast though and I'm fired up about putting in some dedicated time to this and formalizing our plan of attack."
wmharris101, 01/16/2023 - 'This is what I needed!'
"If you're looking for a podcast that dives deep into the ins and outs of building successful partnerships, look no further than Partnership Unpacked! This podcast is hosted by Mike Alton and packed with valuable information and insights to help you grow your business through partnerships. I highly recommend Partnership Unpacked for anyone looking to level up their partnership game. Mike and his guests provide a wealth of knowledge and expertise on partnerships that are hard to find elsewhere."
@tylerjanderson, 01/15/2023 - 'Finally, a podcast with valuable insights and practical knowledge to build successful partnerships'
"Mike created a podcast about a niche that isn't much talked about, which is partnerships. In this podcast he weaves through the ins and outs, asking the difficult questions so that us as listeners get the answers we need."
@timothy_hughes, 01/14/2023 - 'Why and how of partners'
"Really valuable information from people who are actually doing the work and getting results."
CompLitNerd, 01/13/2023 - 'Worth the listen'
"Partnerships is something you kinda just have to know. There's not a ton of info out there as to how to do it. Love this podcast and the insights it has on how to execute."
Mssk725, 01/12/2023 - 'Packed with valuable insights'
"I just started listening and Mike brings some deep ideas for any sized business! Every business has customers and Mike dives into how to strengthen those relationships so that you can grow. Partnerships are a great way to grow your business."
AndreaVahl, 01/12/2023 - 'Thought-provoking ideas for any sized business!'
"I've been following Mike on social media for a while now. He's smart, insightful, and has a ton of great tips and techniques for growing businesses. It's great to see that he has another distribution channel for his content with this podcast. I've listened to the first episode and can't wait to hear what else he has to offer."
AskJamieTurner, 01/11/2023 - 'Mike Allton Delivers the Goods'
"I read, listen to and watch everything Mike is involved with. He's a true pro in the industry and always, without exception, adds massive value. -Mitch Jackson | 2013 California Litigation Lawyer of the Year"
MitchJackson, 01/11/2023 - 'Mike's a True Pro!'
"Really appreciate the work on this podcast and the outstanding interviews by Mike. Many podcasts are meandering and lack any substance, it's great to see Mike producing this podcast and providing value to his audience. Great production quality, solid content, and an outstanding strategist at the helm. Congratulations, Mike!"
Douglas Karr, 01/11/2023 - 'Great Podcast of Value'
"Mike is great on the microphone, and the topics covered are on point. It's real info from people are actually doing this work every day. Entertaining show that doesn't waste the listeners time."
Jay Baer, 01/11/2023 - 'Useful and Entertaining!'
How To Develop A Strategic Partnership Into A Cornerstone w/ Sam Yarborough
Our Past Partnership Experts & Episodes