Need a little help to manage your clients' Instagram channels (and maybe your social media agency's, too)? We've got a quick list of some of our favorite Instagram management tools that make a workday easier.
Instagram is an outstanding social media marketing platform. It's undeniably valuable for businesses and brands in terms of the potential to connect with their target audience. Users are excited to follow and engage with brands on Instagram (more so than other platforms).
There are so many great features like Stories and shoppable posts that it's like a giant social media goldmine.
All those features can obviously be incredibly helpful. All that engagement is a good thing! But it's also a lot to keep up with.
Your social media manager needs to worry about creating great content (which includes images and captions) for feed posts, exciting Stories content daily, managing engagement, and checking your inbox, all while looking for UGC.
We've got good news, though: There are plenty of outstanding social media management tools that make the creation, publishing, and management parts of Instagram much, much easier.
Table of Contents
1. Snappa
Graphic design and image creation software for social media managers
Not a graphic designer but want to upload a gorgeous infographic or a famous quote with a stylized background and feeling intimidated? Drag-and-drop design tools are the way to go. Snappa is a personal favorite.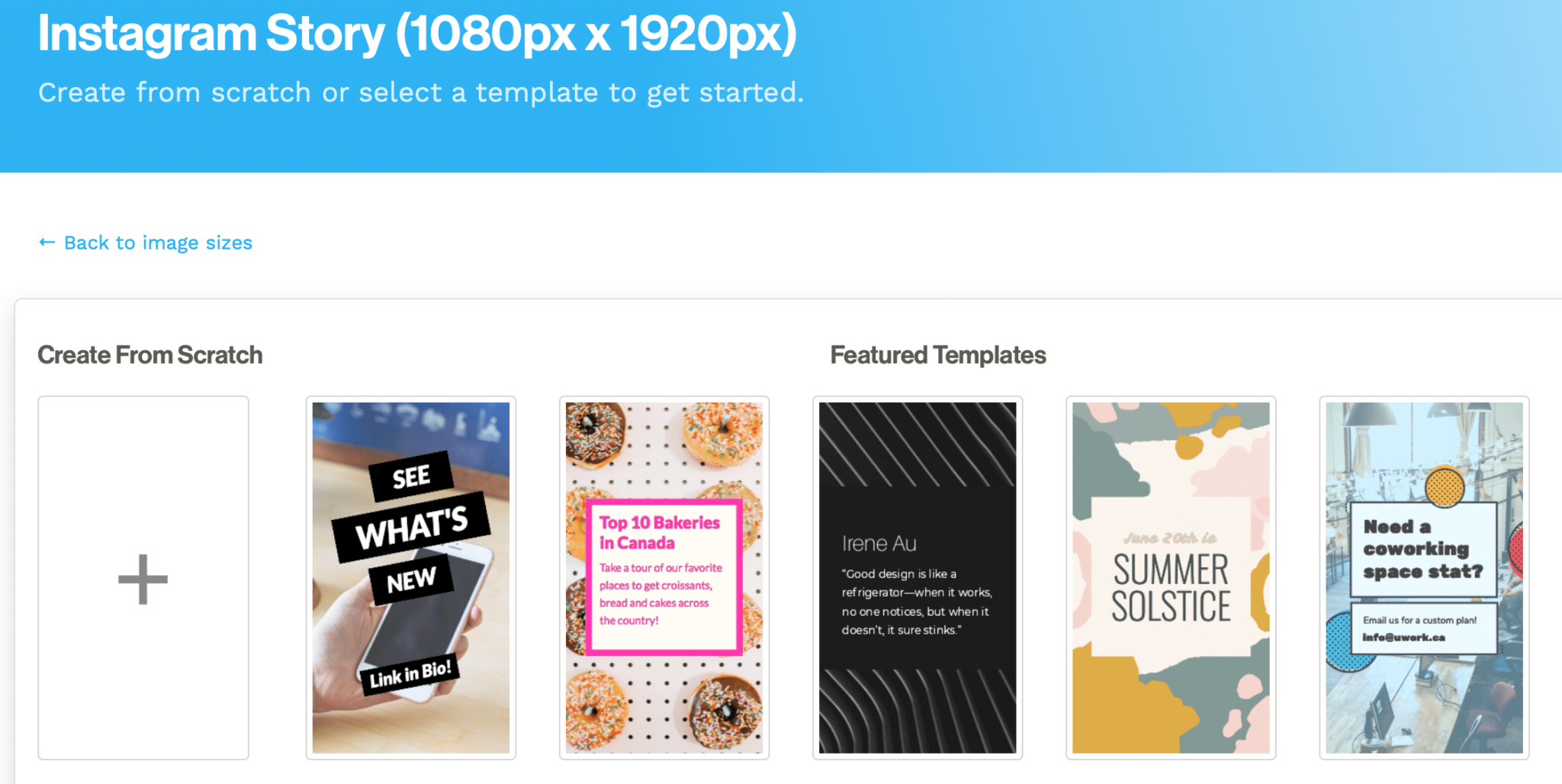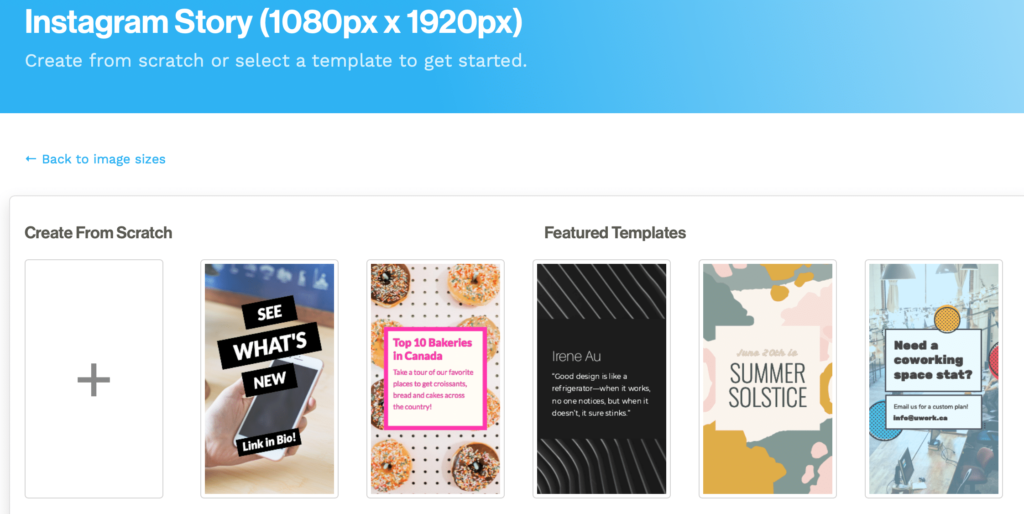 Snappa has hundreds of ready-made templates for all the Instagram content you'll need (including profile pictures, posts, and Stories), which are each fully customizable. They've got thousands of free-for-commercial-use copyright images, a library of graphic design elements, and the ability for you to upload your own graphics and images.
Even if you don't have design experience, you can create some great images very quickly.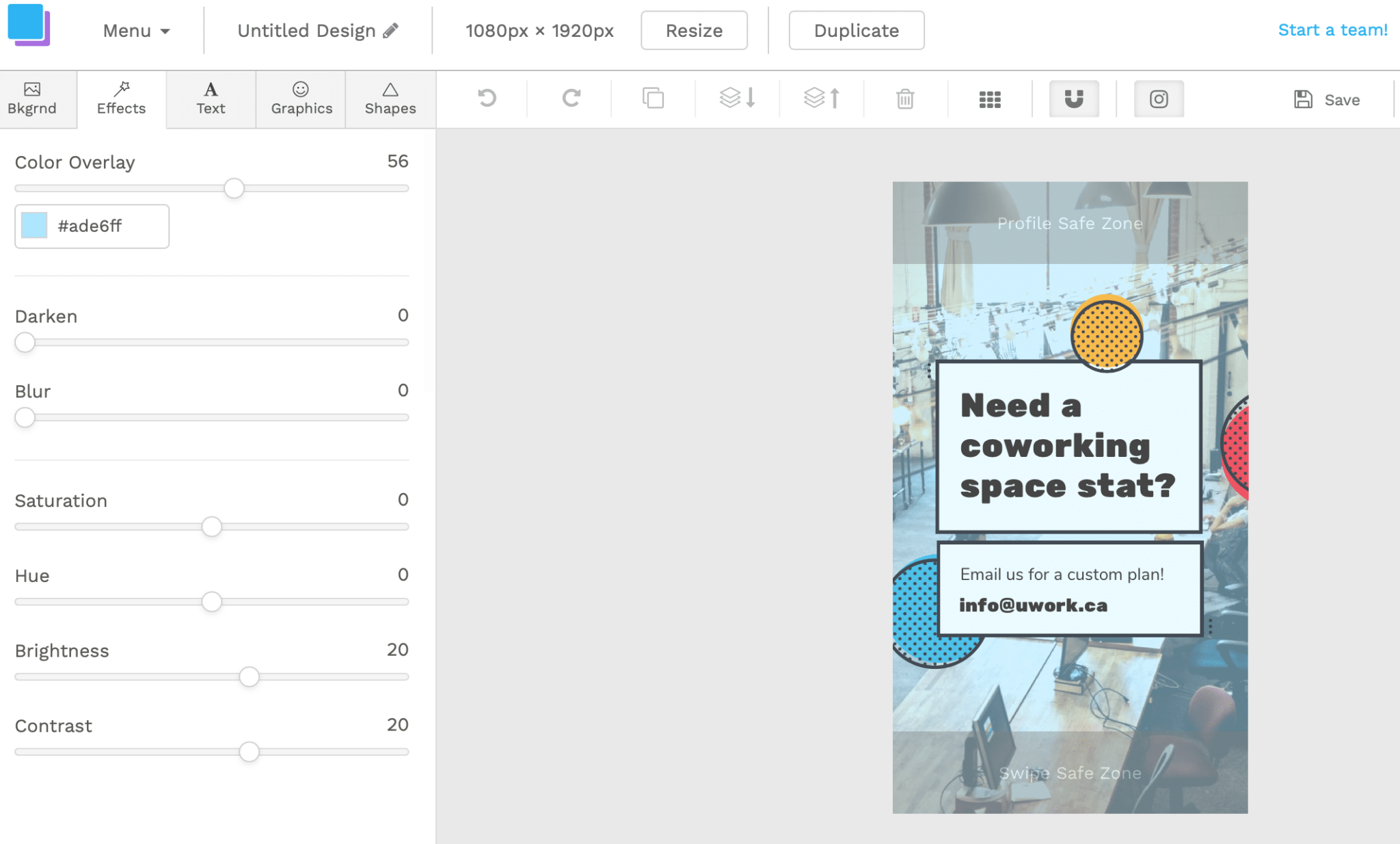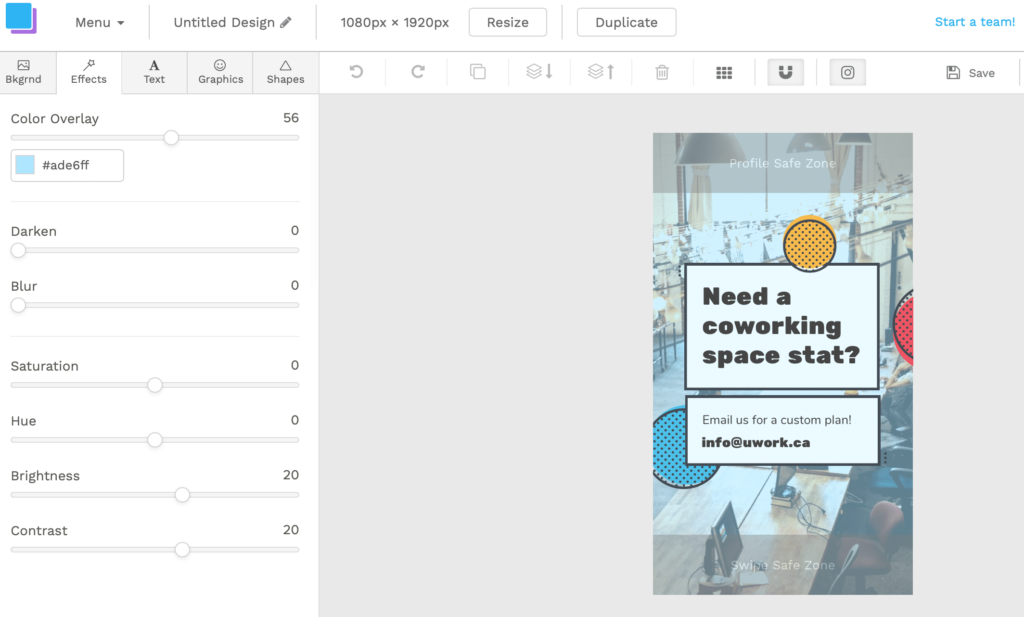 2. Animoto
Video creation for social media managers
Video performs well on Instagram, but creating videos from scratch has historically been expensive and time-consuming. Video creation tools like Animoto, though, can make that a lot easier.
Animoto has hundreds of free video templates that you can customize to create short-but-engaging videos you can share on Instagram. You can add your own images or video clips, or use what's available in their library. There's also the option to start completely from scratch.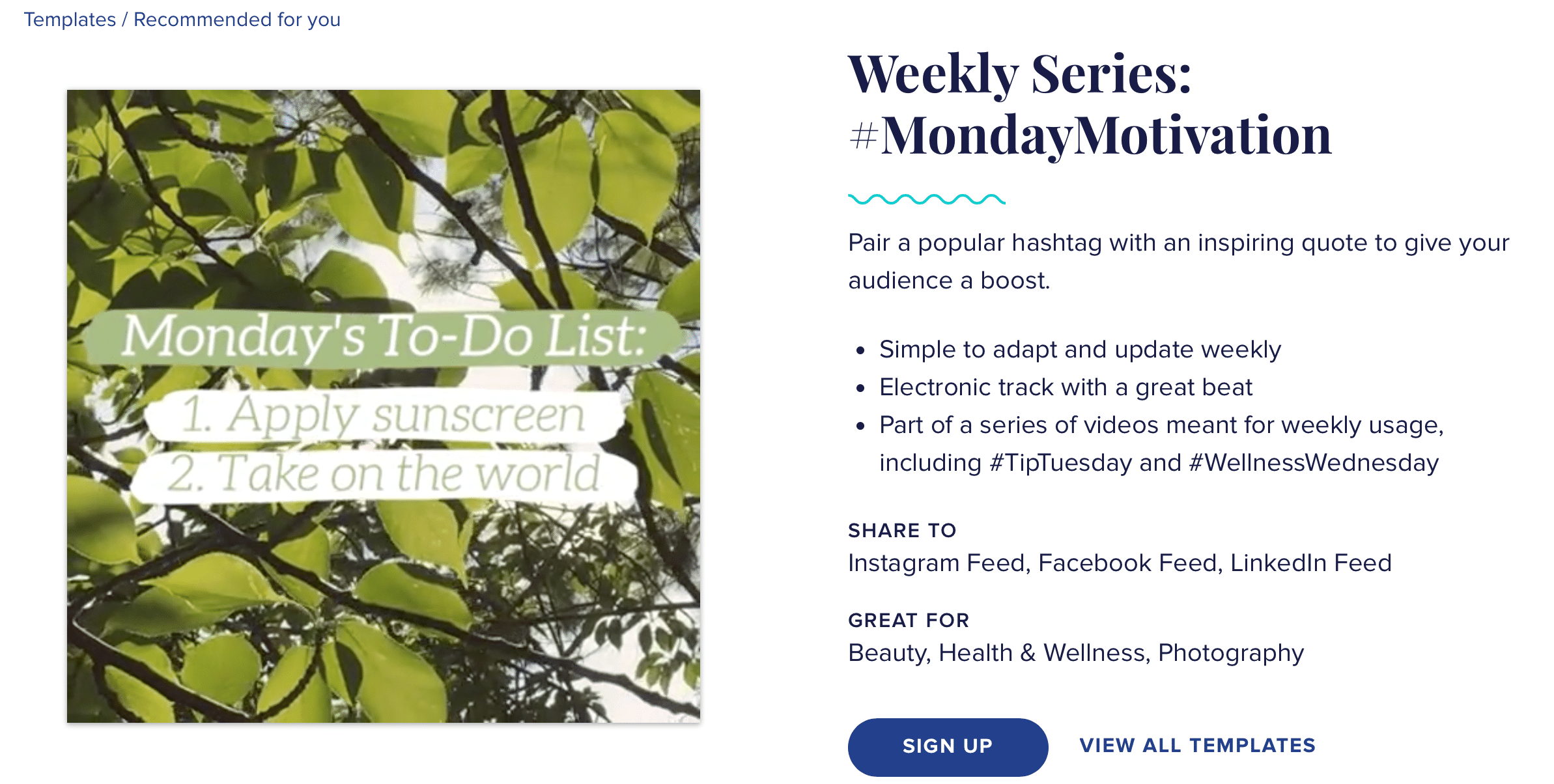 You can adjust text, font, music, and more. They have templates for everything from "About Us" designed to increase brand awareness to templates that can help you sell more products.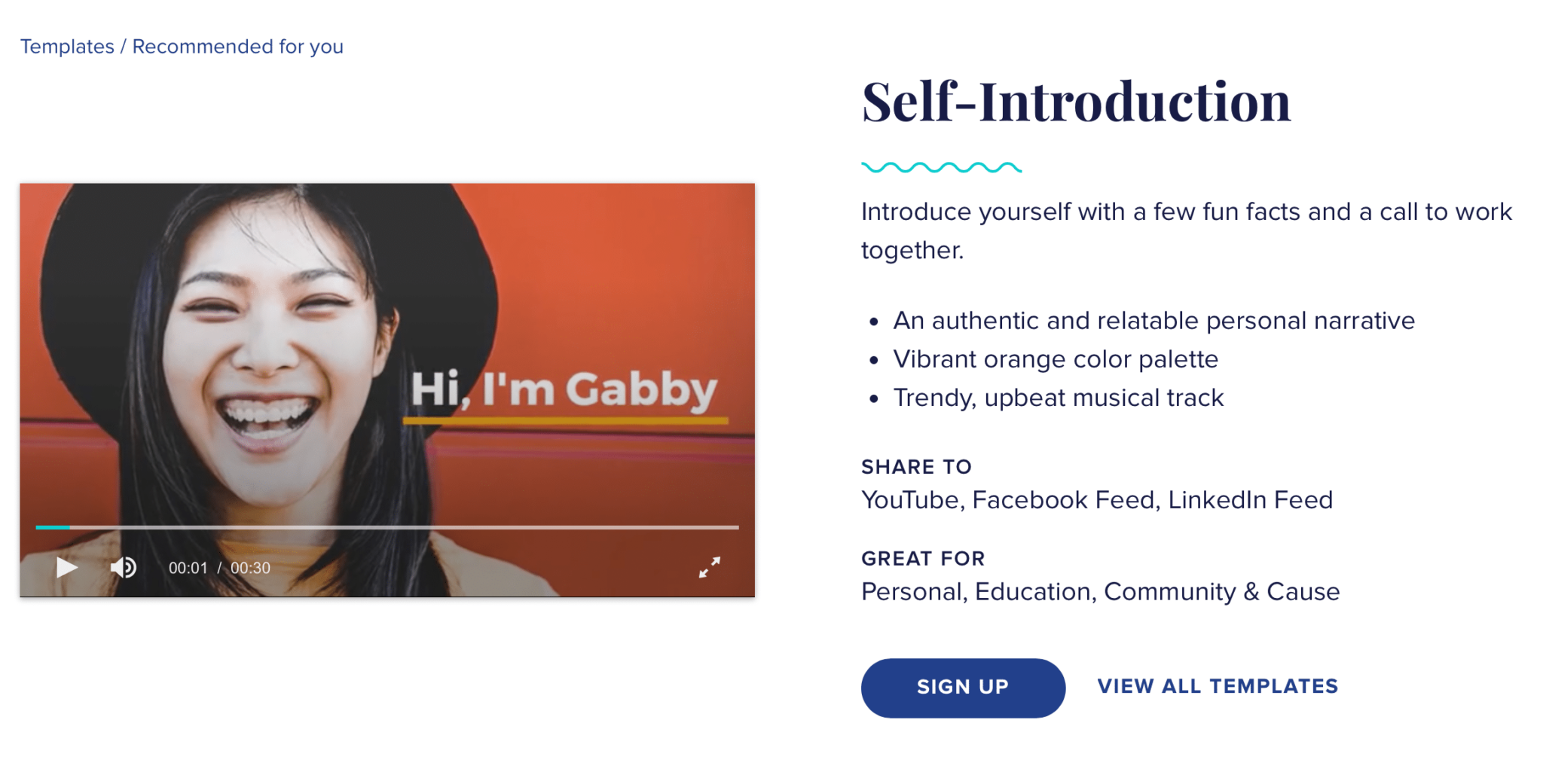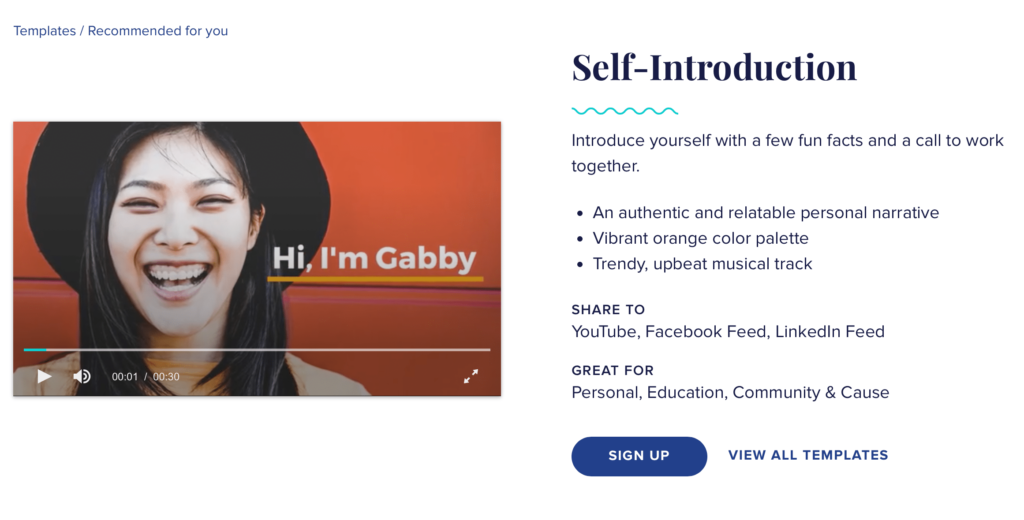 3. StoriesAds
A tool for Instagram Stories
StoriesAds is a free tool created by Shakr that makes Stories creation simple and easy. You can upload short video clips to the "Story creator," then customize the text and the audio. You'll end up with a short, 15-second long Story with animated text that's engaging and interesting.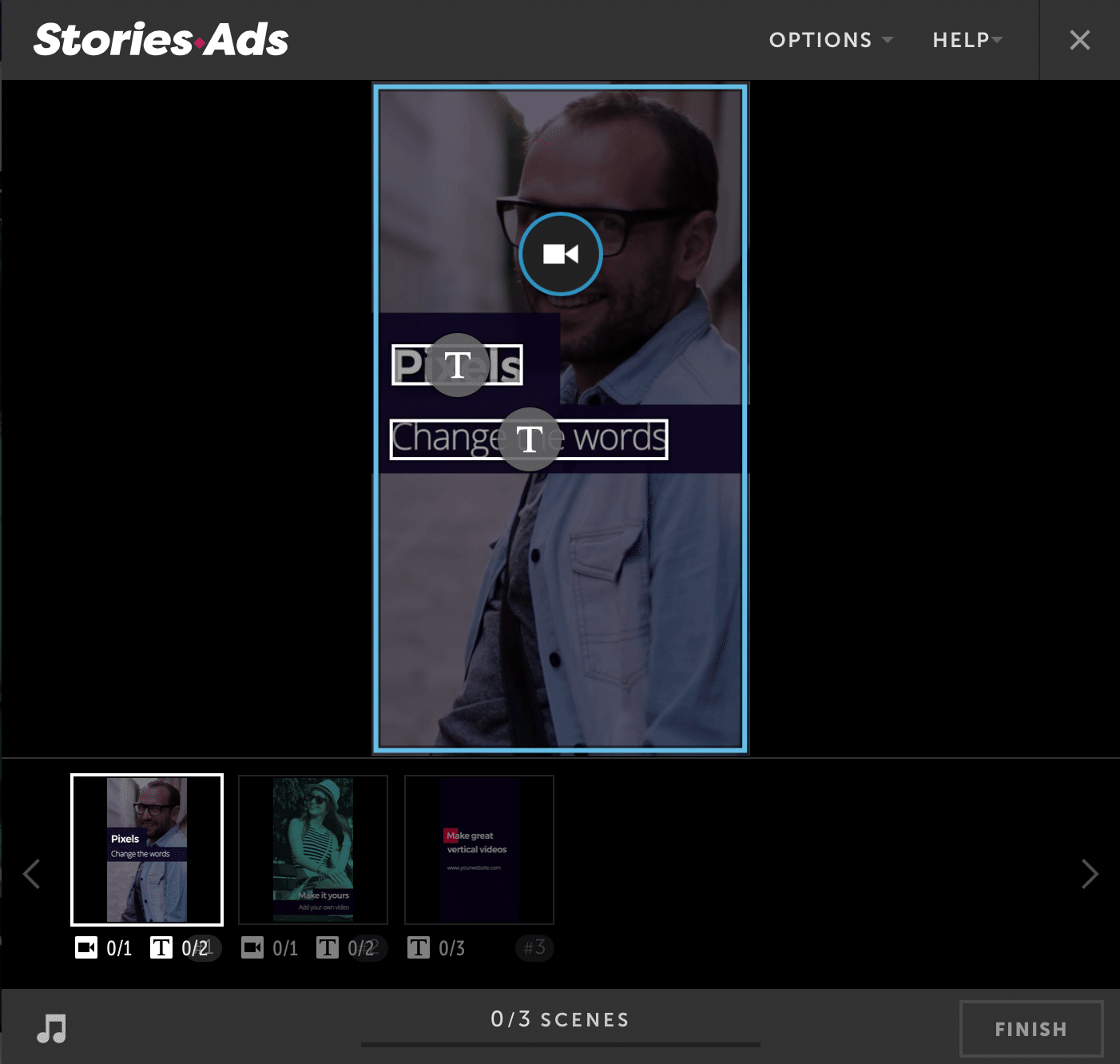 Important note: You will absolutely need to customize these Stories further if you want to add additional stickers. This is particularly true if you want to add engagement-oriented stickers, like the question sticker, poll stickers, or shoppable stickers. These must be added within the app.
That being said, creating high-quality videos ahead of time is a huge advantage. It's easier to make Stories in bulk with a desktop tool like StoriesAds and then slap on a few stickers as needed within the actual app.
If you want variety in your Stories content (including in formatting overall), this may not work long-term. You can use Shakr's full paid plan for that, though, as they offer video templates like Animoto with plenty of Stories templates to choose from.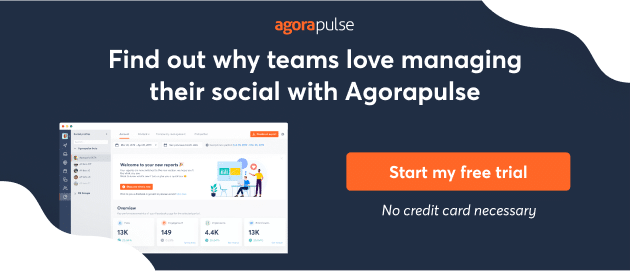 4. Camtasia
Video editing for social media managers
So far, we've looked at two video creation tools: StoriesAds and Animoto. These take pre-existing images and videos and compile them into high-quality video compilations. That's great—once you already have edited video clips to start.
Camtasia is my go-to video editing choice, which can help you take raw footage and edit it down.
With Camtasia, you can:
Adjust the lengths of video clips
Add text overlay
Add closed captions (though these will always be on the video and can't be removed/disabled by viewers)
Create voice-over narrations
Stitch video clips together
Add animations to the video, including transitions
Camtasia is an extensive tool, which is great for people looking for an all-in-one reliable video editor and creator. You can create quizzes to keep your audience engaged, do screen capture videos, record yourself with your webcam, and use video templates that they have, too.
5. Agorapulse
Social media management tool
Agorapulse offers a full social media management suite of tools, which include publishing, engagement management, scheduling, and analytics features.
You can schedule content in advance, uploading the posts in full. These can be published automatically to Instagram either instantly or at a later date.
You can also add the content to a specific category in a "queue," which is perfect for evergreen content that can be used to fill in empty spaces on the calendar.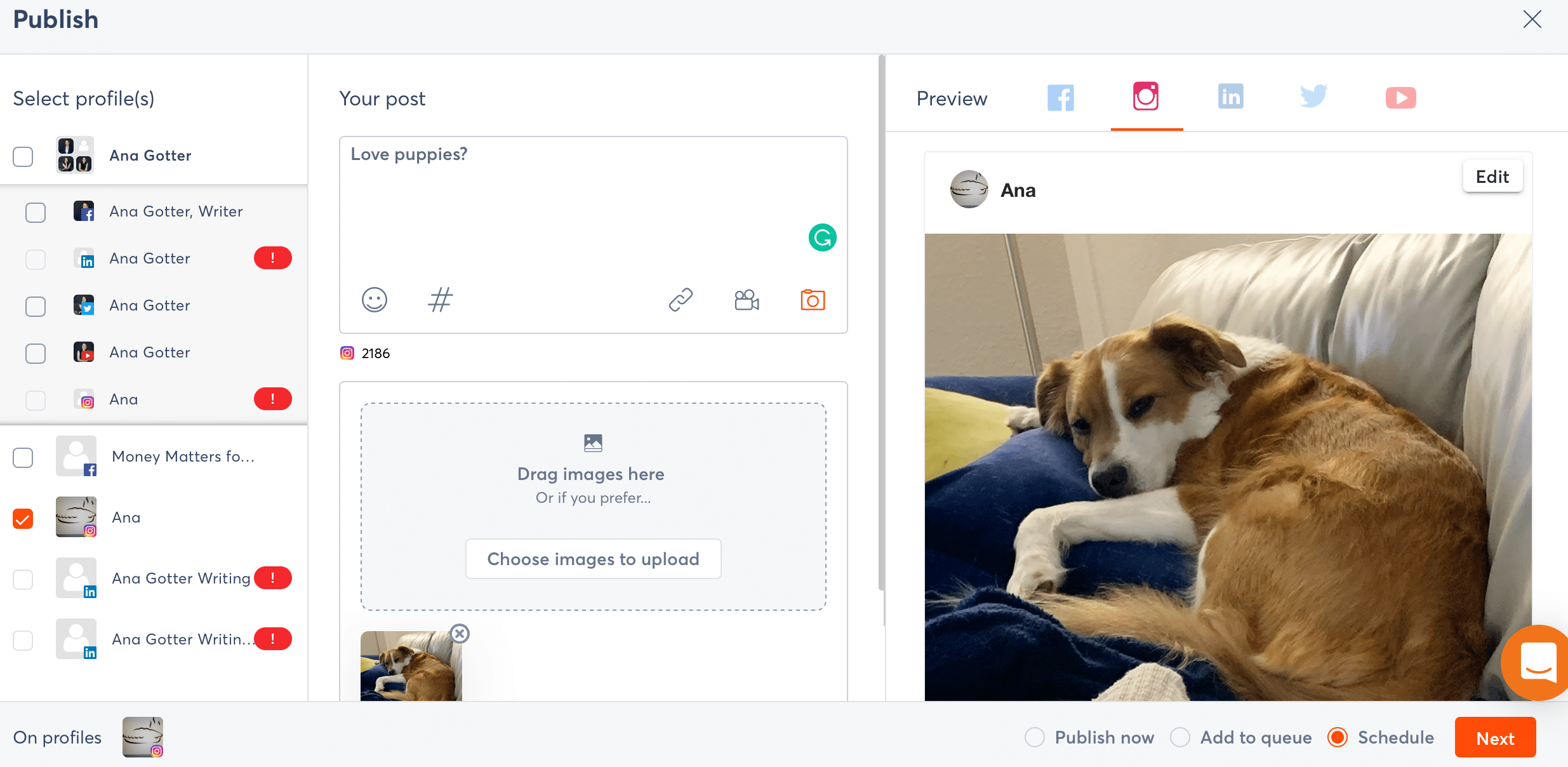 In addition to content publishing and scheduling, you can also access social management features, too. You can monitor all comments made on your posts, responding to them right from our desktop site or mobile app.


Our analytics features can help you keep track of your on-platform performance, seeing which posts are doing best and helping you to identify how you can optimize content moving forward.
(Of course, we're biased about Agorapulse! But if you'd like an overview of what's out there and decide what is best for your social media agency, this article can help in your decision-making.)
6. Yotpo
User-generated content for social media managers
User-generated content (UGC) can be insanely powerful on Instagram, and Yotpo is one of the best UGC tools out there. It has a ton of different solutions that many businesses can benefit from, including SMS marketing, review collection, and loyalty programs, but their UGC is what we're focusing on today.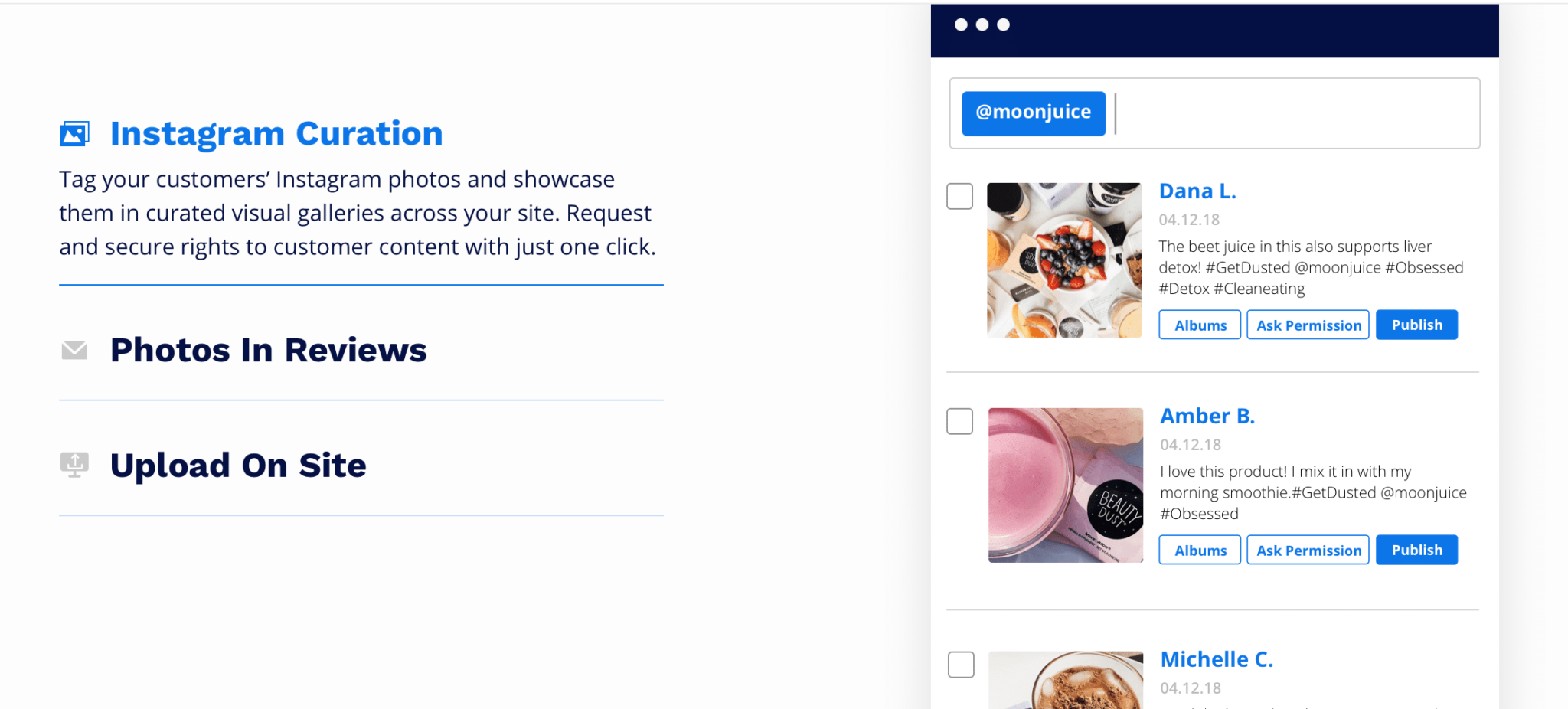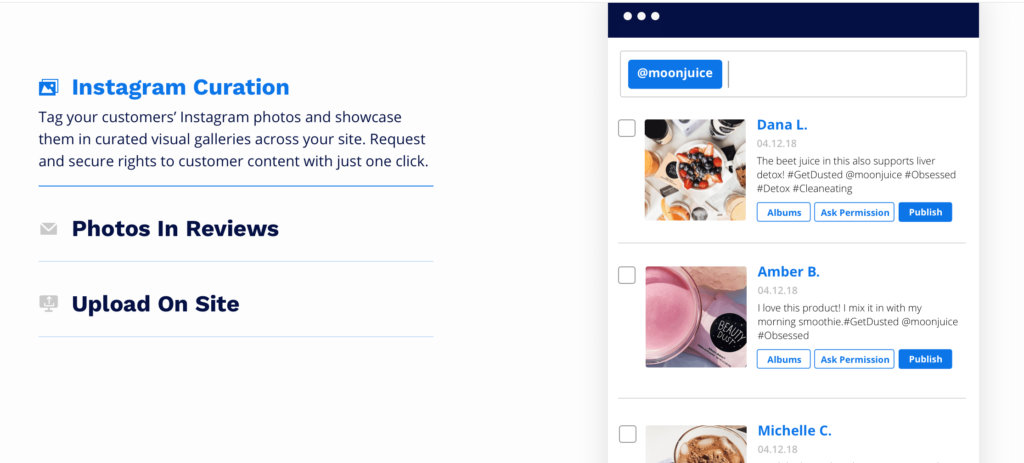 To streamline the process of finding and sharing UGC, Yotpo has a dashboard that will show you all the content they can find where a user tags your brand. You can then ask permission to use it for your marketing purposes with a single click, and publish it in multiple different places.
This UGC can be used within your own feed, where you can also create a shoppable gallery that will likely be useful in driving purchases.
You can also feature it in both standard and Shoppable stories. It can be placed in UGC displays on your site and on relevant product pages or on your online checkout page to potentially reduce abandoned carts and/or increase average order value.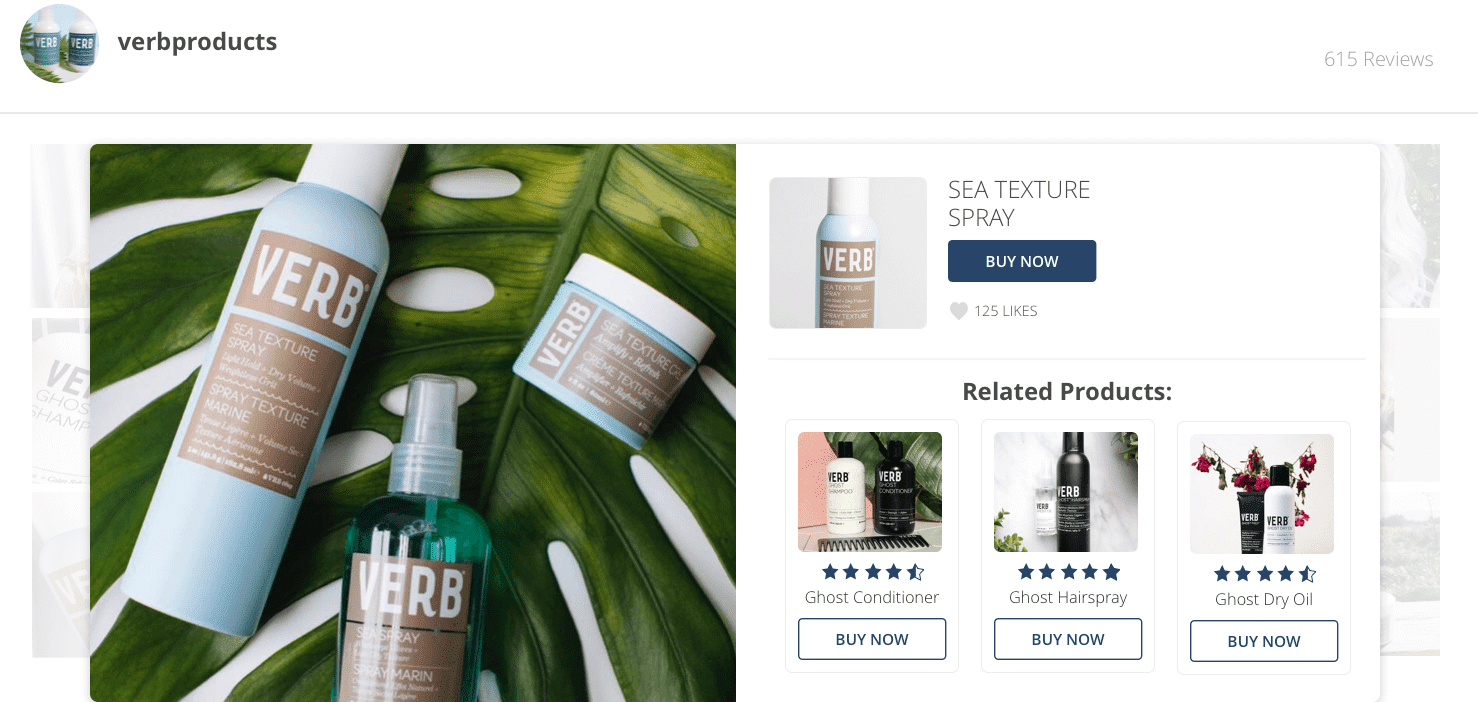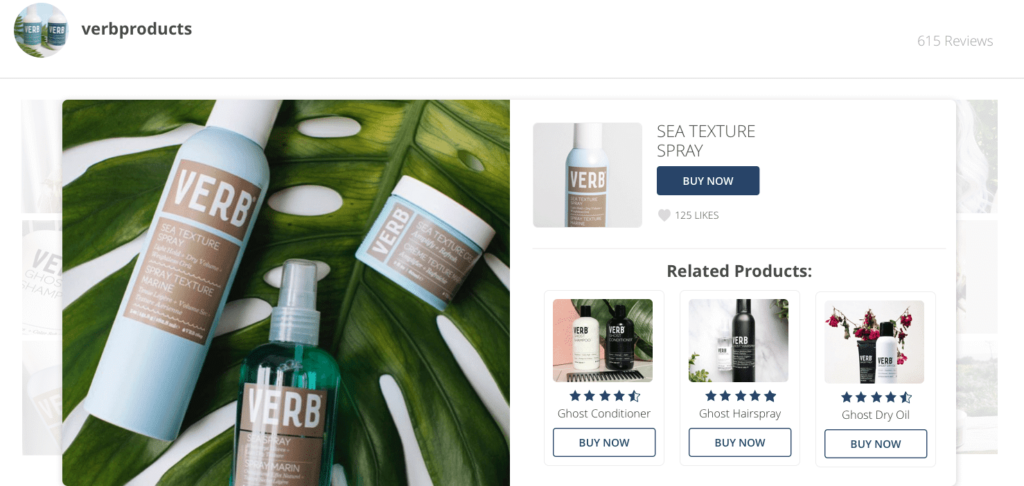 UGC can be incredibly powerful, so you don't want to let its potential go to waste; tools like Yotpo streamline the process so that this doesn't happen.
7. Social Media Content Calendar
Managing a strong, diverse content calendar that will keep your audience engaged while optimizing your feed for all of your distinct goals is no easy trick. (In fact, we talk about how to do this well here.)
Even knowing the steps for how to tackle this, though, can be time-consuming.
That's where our social media content calendar comes in! We had clients repeatedly ask about a tool like this, so at Agorapulse, we created one for free.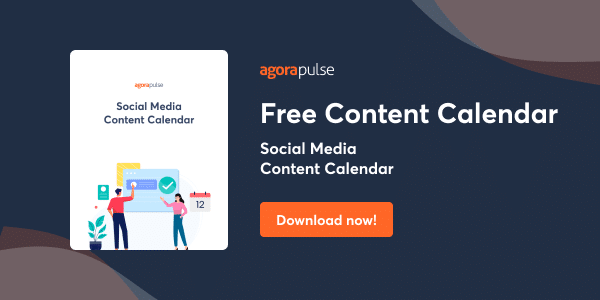 The content calendar will map out Agorapulse's recommendations for what content to post when, both for your standard monthly template and for events like holidays.
It also features:
A content posting FAQ
Hashtag help and inspiration
Post ideas for the most popular social media channels
Download the social media content calendar first then you can start tweaking the calendar as needed to fit your business.
8. VSCO
Photo editing for mobile devices
VSCO is a mobile photo-editing app for iOS and Android devices. Its community is huge, active, and creative, with users regularly posting their images to the site's feed and participating in all sorts of hashtags and creative challenges.
For example, VSCO user Elijah Jackson's photo appeared in the VSCO feed … which led to his Instagram account.
9. ContactInBio
Link help
An alternative to Linktree, ContactInBio lets users sign up for free and add multiple links to their Instagram bio. It tackles that annoying reality of Instagram only allowing for one link in bio.
Now, social media managers can link to pertinent channels and also create a contact form if needed.
In Conclusion
Instagram management is a lot to keep up with, even before you start adding on all other platforms, too.
Having the right tools can be a huge game-changer in streamlining the process while also maximizing efficiency, and efficacy.
All those Instagram management tools can help make a social media manager's job easier and also improve the resulting ROI from their social media efforts.
Best of all, the tools on this list currently offer free trials, so you can test out each one to see how it works for you. This can help you see if you like the interface, if the learning curve is manageable, and if it actually benefits your business the way you were hoping.
If not, all of these tools have competing options that you can test out, too!
* * *
Get started on saving time and energy on your own social media management! Check out our free trial of Agorapulse to help you schedule, track, and measure all your social media efforts.