College students are savvy about social media, so shouldn't it also be the other way around, too? Here's how universities can use social.
With more colleges and universities moving to online or technology-assisted learning, universities must learn how to best use social media. After all, social media is for much more than a post here or there.
Used effectively, social media can become an integral part of a university's culture, community, and connection. Being successful, however, will require a coordinated internal effort, clear goals, and teamwork, but the rewards are well worth the effort.
1. Attracting New Students
Where did current students first hear about the university that they attend?
Most likely, it was from a social media post. Social media is a unique place to attract students because the content is shareable, prospective students can interact in a no-pressure environment, and a university can showcase the best parts of the university experience it has to offer.
Highlighting programs and majors
One way to do this is by showing off programs and majors like this post from Georgia State University. Not only does it explain who (creatives) the program is for, but it includes a direct call-to-action to get more information.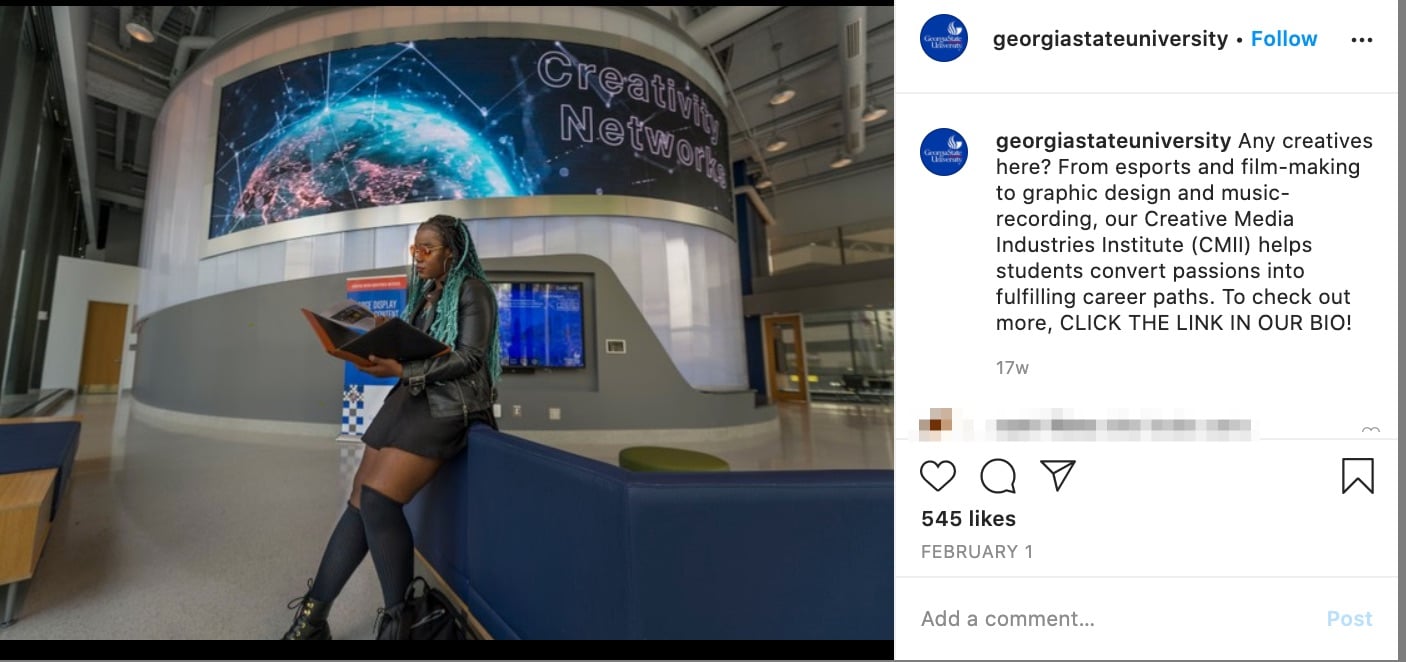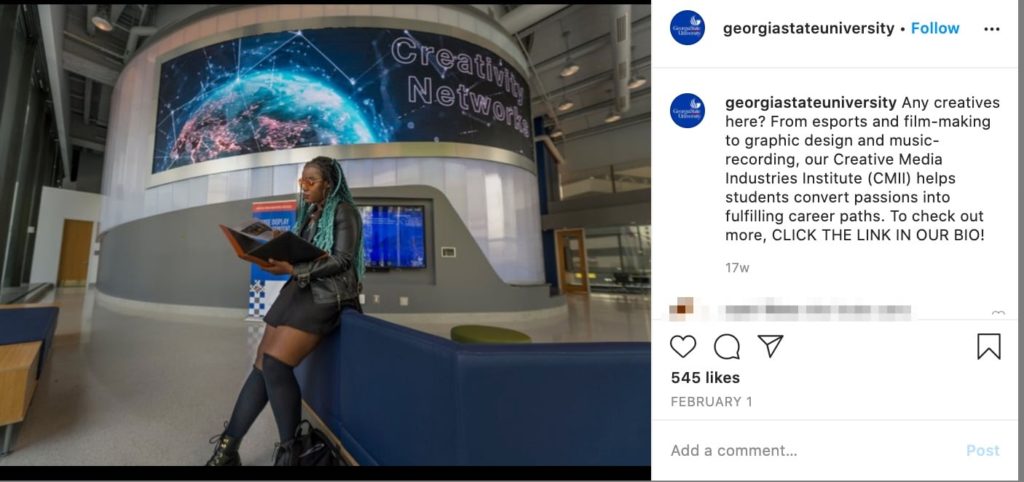 Sharing the university's culture
Another way to attract prospective students is by featuring the "personality" of the university through fun posts or by featuring specific faculty or professors.
This post from Grand Valley State University is a perfect example.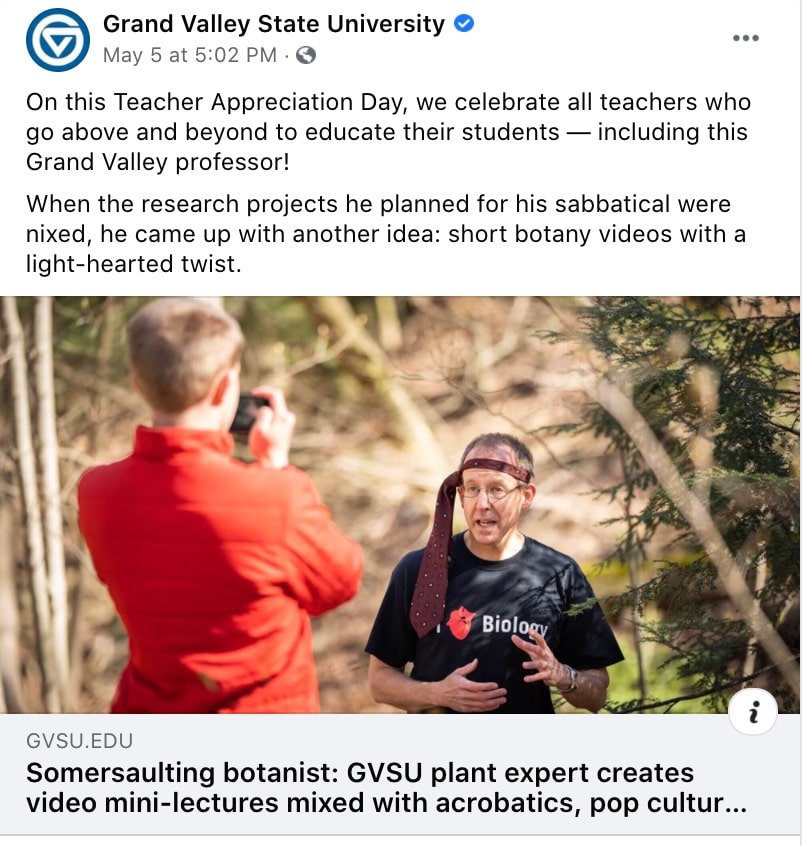 Prospective students are just as likely to check out a university's social media channels as its website and marketing materials. So, universities need to show their institution as a place that makes students want to accept their invitation.
Some important questions to ask:
Does the university's social media channels give prospective students an idea of what life will be like at the university?
Does the university respond to messages and comments effectively and in a timely manner?
Can prospective students get their questions answered by looking at the university's social media?
Do the university's social media accounts show what is special about it?
Related: Social Media Marketing 101: What Every Smart Social Media Manager Needs to Know
2. Community Connection
Another important way that universities can use social media is to highlight their connections with the community.
Is it involved with any community organizations or non-profits? Do its students volunteer anywhere locally? Does the university have important community partnerships?
Make sure to talk about those on social media, like Grand Rapids Community College does with this food drive it participates in: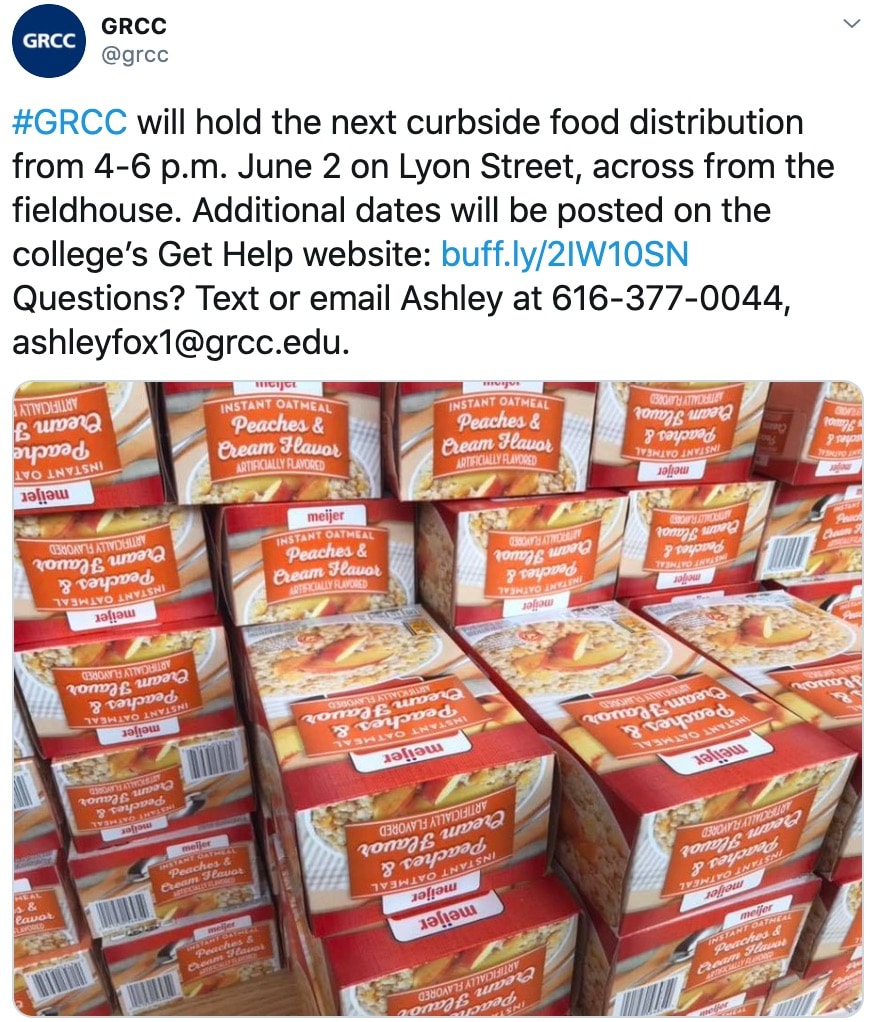 To start thinking about to feature community connections, ask:
Are there groups and organizations at the university that ties with the community?
Which non-profits does the university support?
What new institutions would it like to start relationships with?
Which voices within the community do we want to promote and amplify?
3. Student Connection
Social media is social after all—so let it do its thing! A university or college's content can be a good way to help students connect with one another, promote community clubs, and share ways to find each other. Below is a public example from Howard University.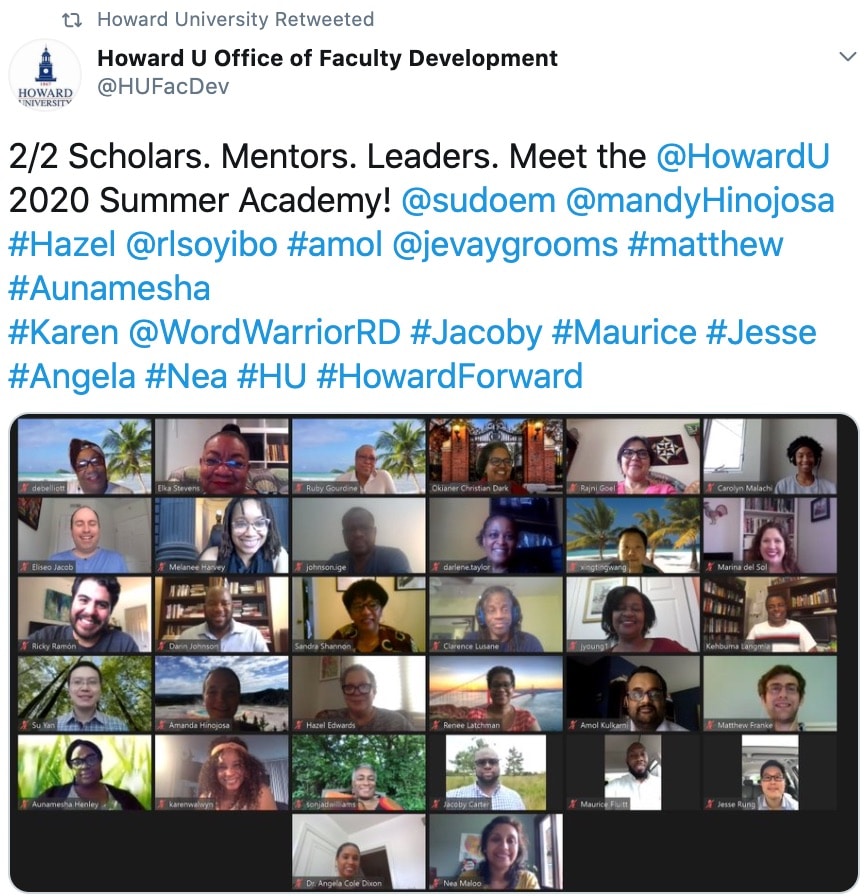 You might also want to consider private groups and spaces as well. Should you have a private Facebook group for the Student Activities department? Do you want to create an Instagram pod for each dorm room?
Think carefully about the moderation of these spaces and goals. Empower student leadership to make these spaces their own within specific parameters.
How do students currently connect with each other on social media?
In what ways can we be more intentional about fostering the internal community?
What guidelines should we create to keep all our students safe and promote a positive culture?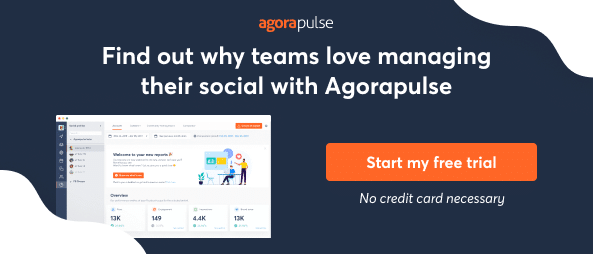 4. Event Promotion
Every event that a university holds can be improved through social media. Creating a Facebook event can be a great way to promote and share an event widely—especially when the university encourages students and others to invite their own friends on Facebook.
Social media managers for a university can also use advertising to promote the event to the right groups.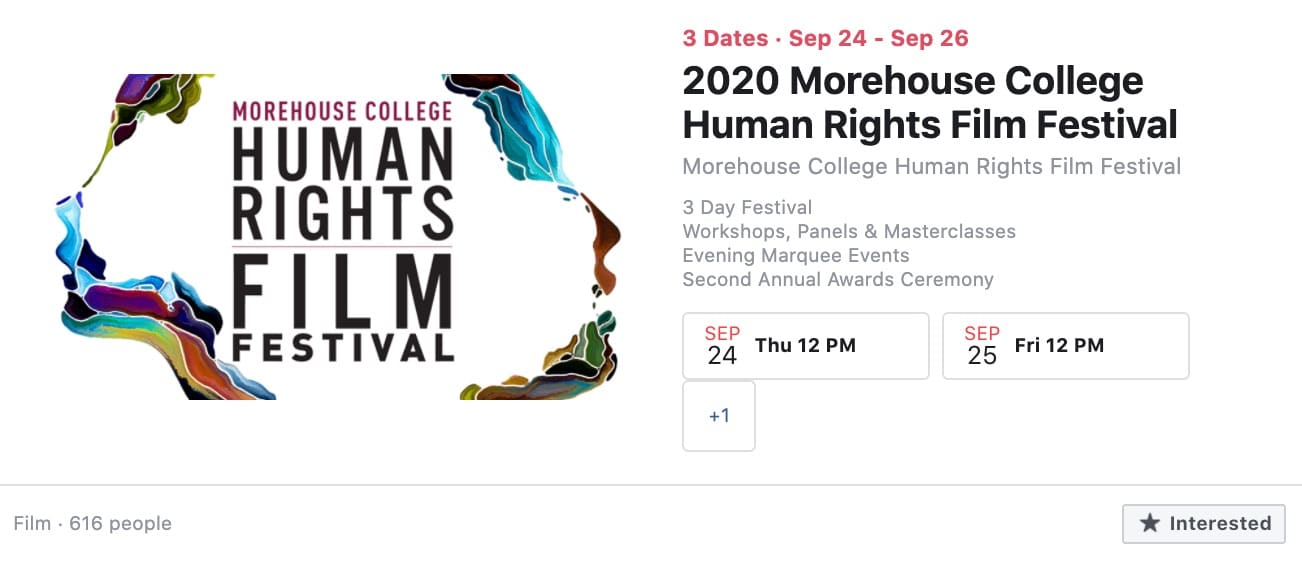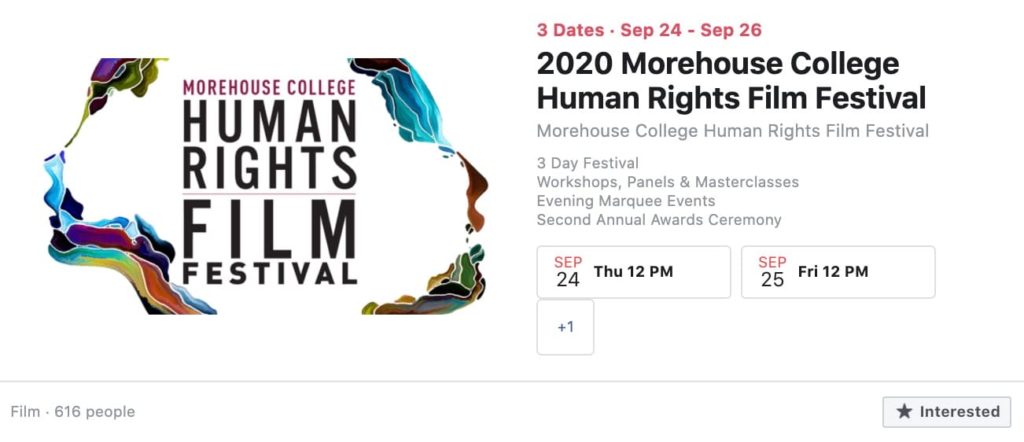 Prior planning is important. Consider creating standard operating procedures that you can distribute to any groups on campus managing official events. This can include the sports department, theatre and arts, student services, alumni events, and the marketing office among others.
What events does the university hold?
Are the events public or private?
What are the goals of the event?
Which social media platforms are best to promote the type of event?
5. Showcasing Achievements
Yes, it is OK for a university or college to show off a little on social media. Much of the amazing work being done by them goes unnoticed, but social media can change that!
In this example on Twitter, the University of Michigan describes a new AI project. While you can't see it in the screenshot, they created a short video to highlight the main parts of the program.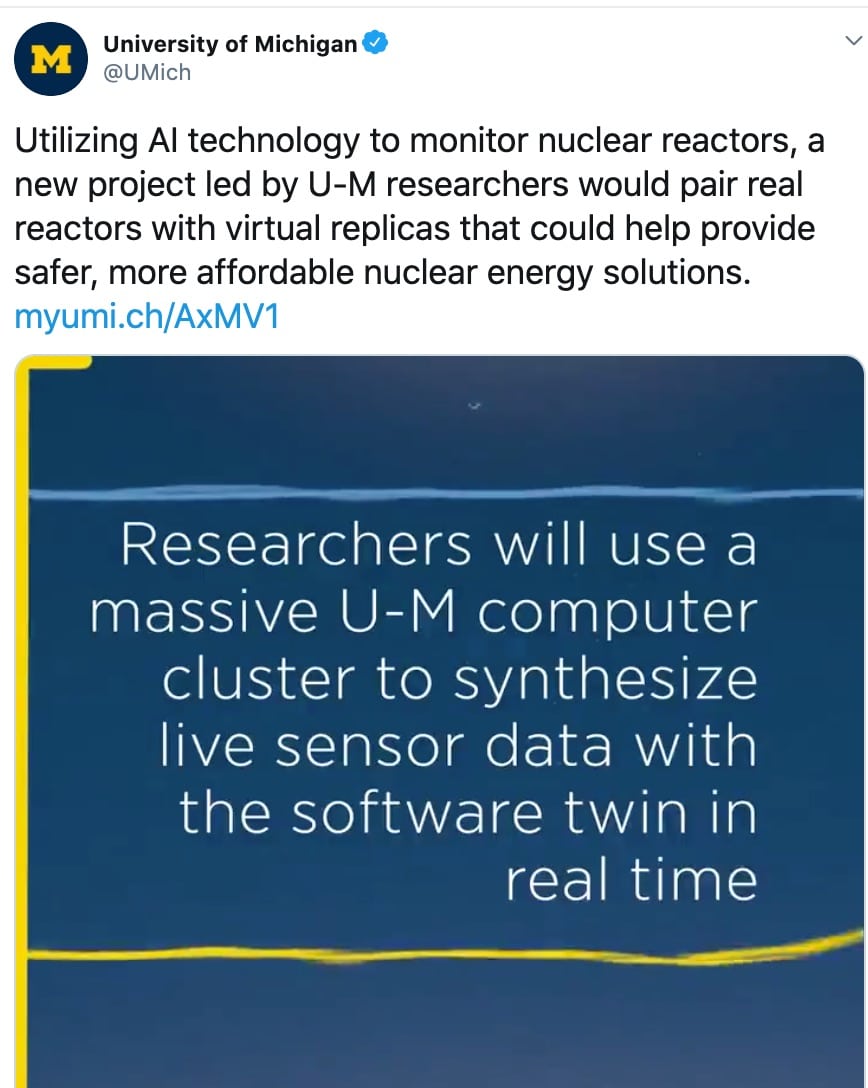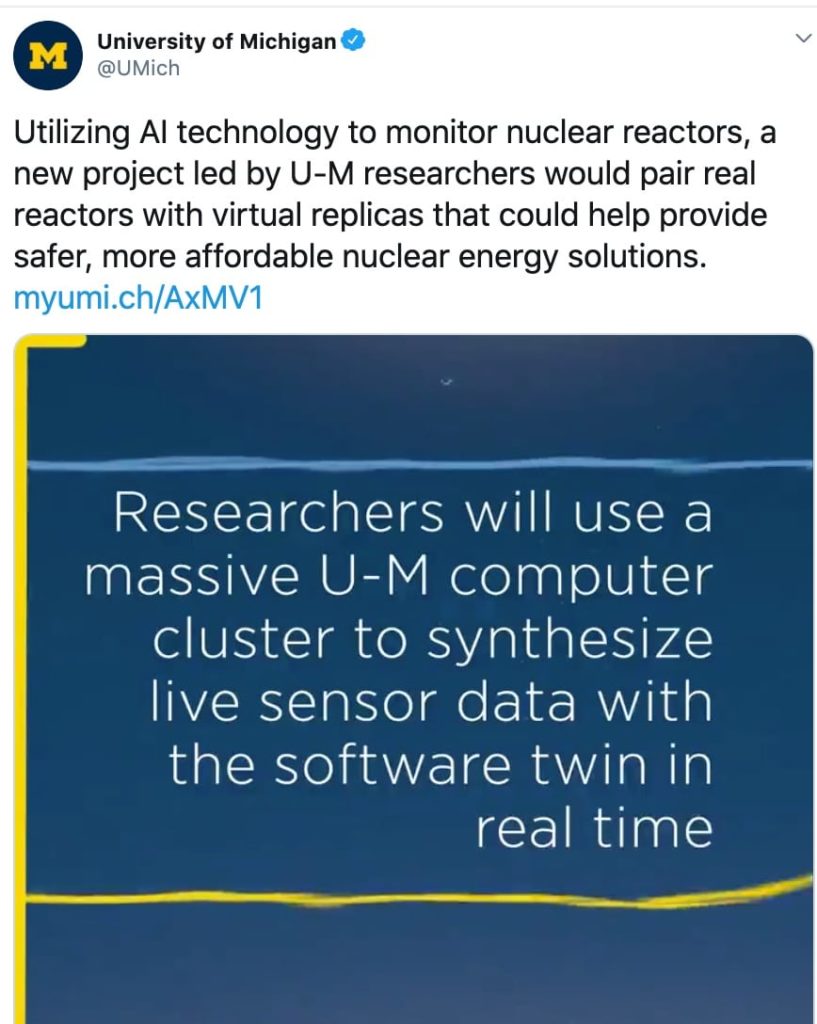 Spelman College uses this post on Instagram to show its impressive national rankings and support it with a picture that demonstrates its STEM mastery.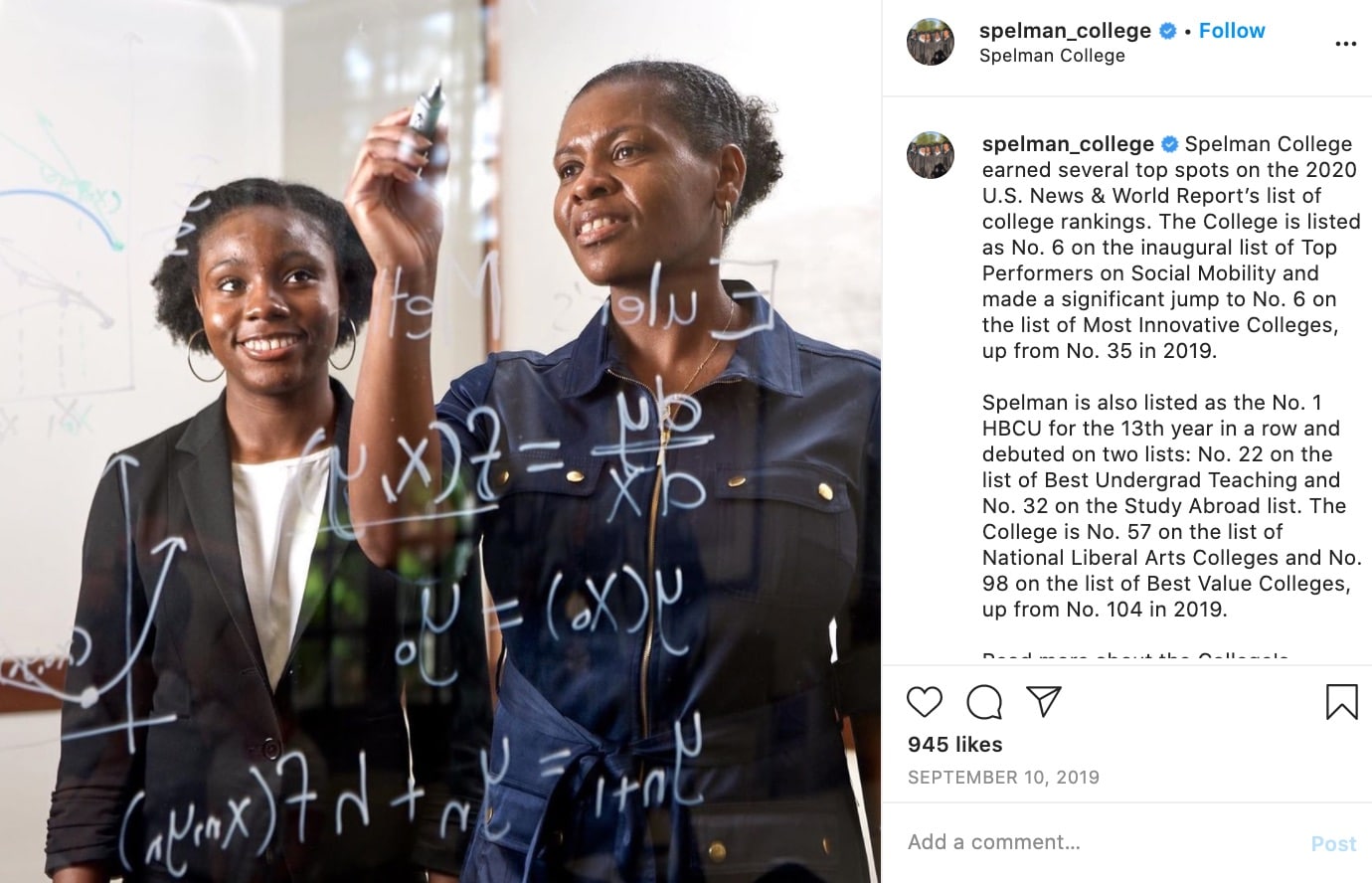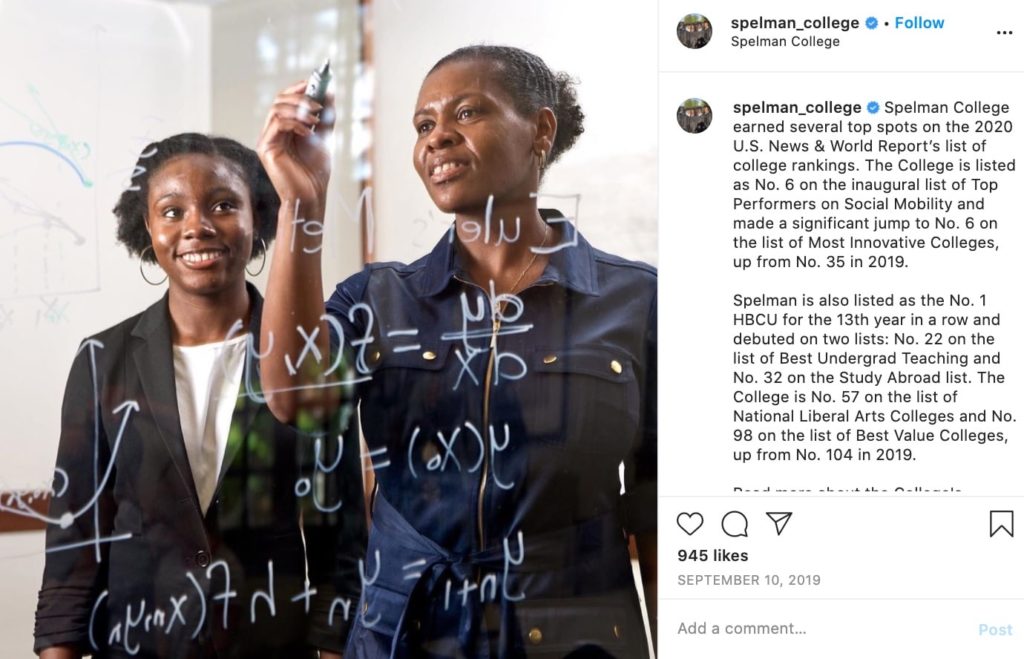 Before adding more achievements to a social media platform for a university, ask:
What has the university can recognized for?
Has the university or college won any awards?
What is the university most proud of?
How does the university or college want to be seen?
What milestones has it recently reached?
6. Alumni Communication
Yet another important way for universities to use social media is communicating with alumni. An important platform for this is LinkedIn. It will help alumni connect with each other professionally, find jobs, and connect with companies. A university's LinkedIn Business page is a fantastic tool to engage with and promote alumni.


To make this part of your social media marketing effective, think about:
Does the university make it easy for all alumni to connect to it on social media when they graduate?
How does the university use social media to maintain relationships with its alumni?
Should social media managers for a university create special spaces on social media specifically for its alumni?
How can universities share the great work its alumni is doing after they graduate?
How to Get Started Using Social Media at Your University
To take the next steps, you will need to channel an English class and think about the 5 Ws—who, what, when, where, why. Each is important in planning for a successful social media campaign.
Who: Involving stakeholders
A university has many stakeholders in its social media. This can include:
Various departments, such as human resources, marketing, and student services
Athletic, theatre, and other programs
Faculty and staff
Students and alumni
Events committee and other committee chairs
Take the time to think about which of these people should be involved directly in creating social media. Avoid having a different social media presence for each of these groups as it can be confusing.
Tools that can provide multiple levels of management can be very helpful when several people are managing the university's social media presence. Agorapulse is one example that is rich in team functions.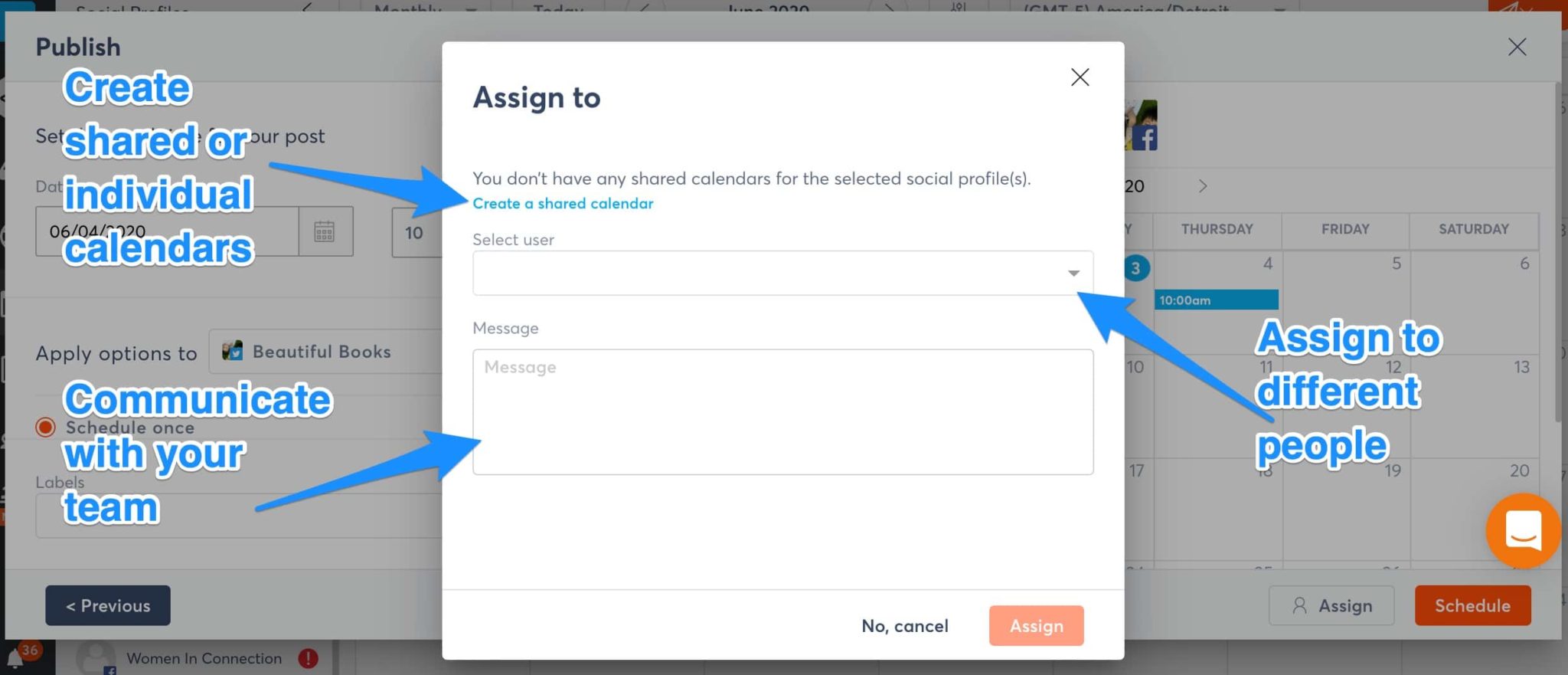 Part of this team planning should also include a plan for managing crisis events, who is the leader for each area, and how digital assets will be managed.
What: Setting the brand voice and expectations
If you don't yet have branding guidelines for your university client, then these should be created. Or you may need to adapt the guidelines that you have created for print materials. These should include such items as:
Make sure that the resulting decisions are communicated to everyone who has a part in the social media of the university.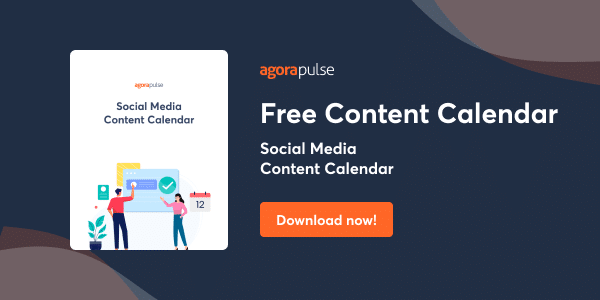 When: Choosing frequency and timing
How often does the university want to post on social media? This is unique to each platform … Facebook, Twitter, Instagram, and LinkedIn all have different best practices. Creating a content calendar that utilizes evergreen content, as well as new content, can help make sure you are posting enough but not too much.
Being able to schedule your content ahead of time makes a big difference as well. Then you can see all your content at once, where there are gaps, and what platforms you are posting content on.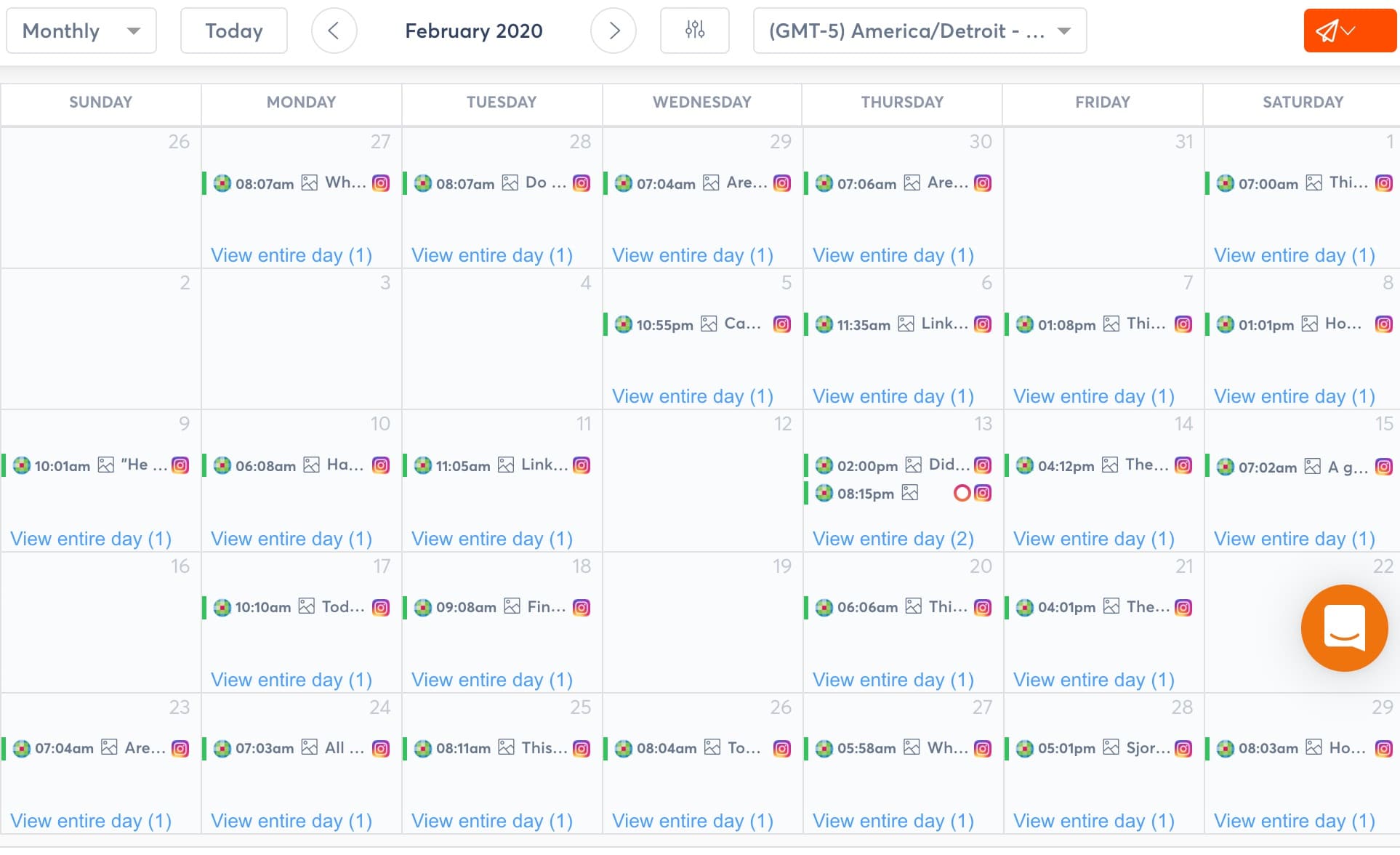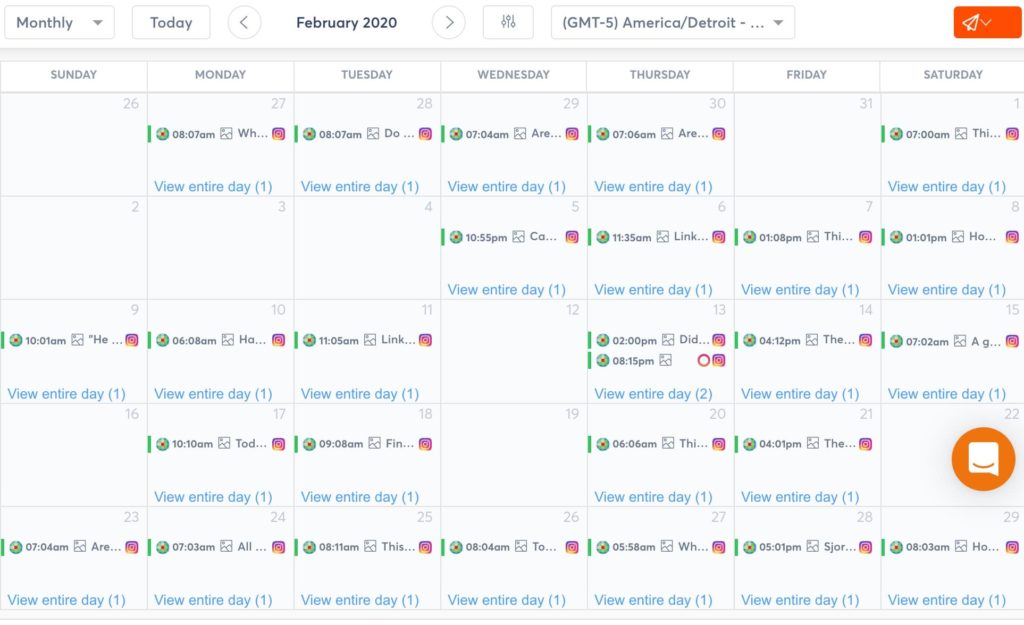 You can use this information, along with your past statistics, to find the best fit for your particular audience.
Where: Which platforms are a good fit?
One of the most basic questions is which social media platforms you should invest time and energy on. This will be a question you should revisit from time to time as the social media field changes.
A good way to start is with a social media audit. Schedule these audits regularly and be clear on how you will pass the information along from one team to another.
MIT takes its "where" to the next level by including a stream on its website that includes all its social media posts in one place.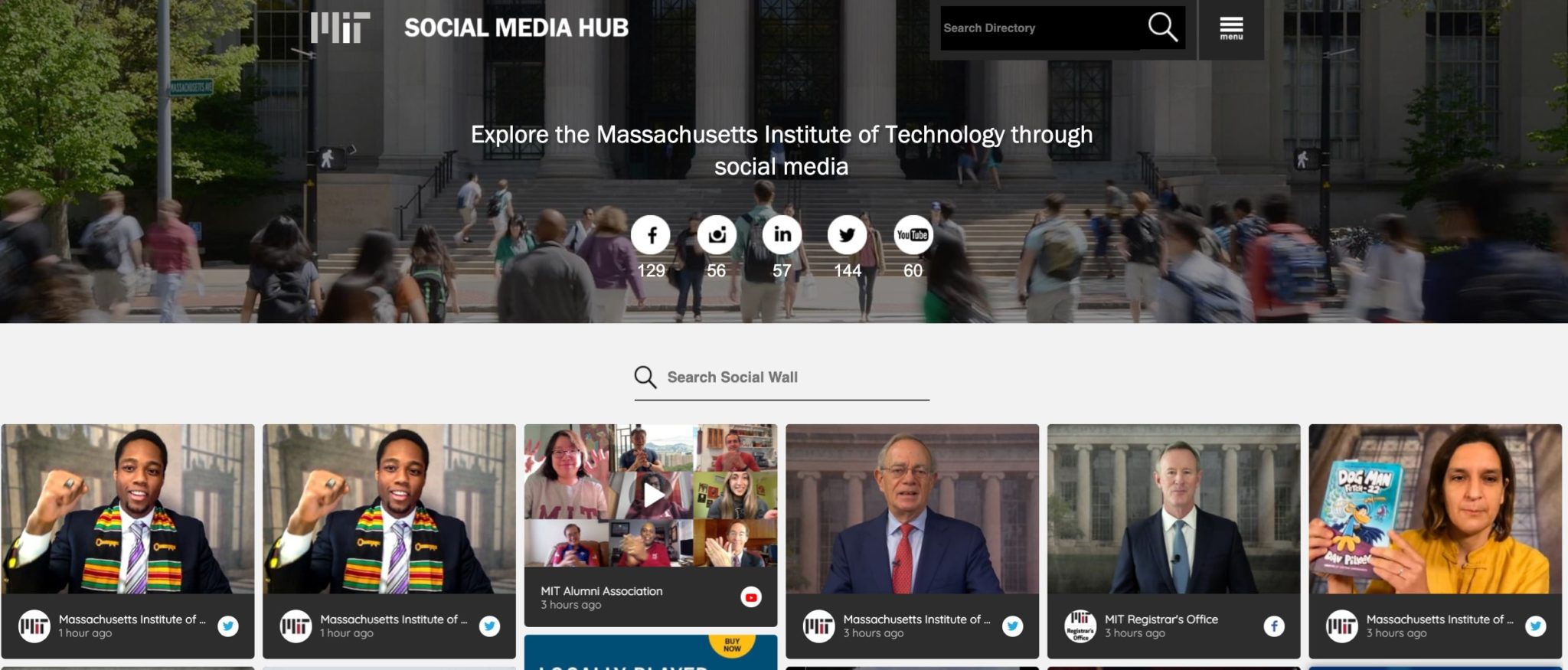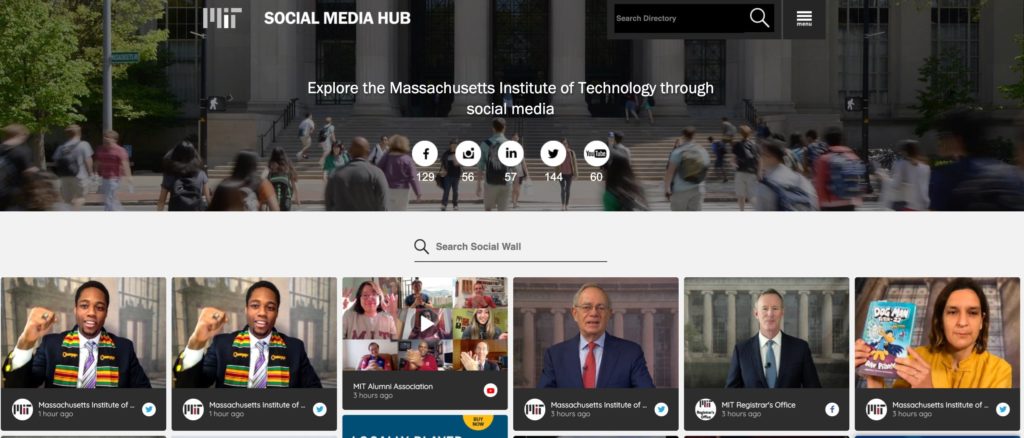 Though universities do not necessarily need to adopt this strategy, they should consider which platforms are the best fit for its goals and audience.
Why: What are your social media goals?
As a social media manager for a university, you might find that you want to set different goals for different platforms. For example, you might decide that Instagram is primarily for connecting with current and prospective students and LinkedIn is best for connecting with alumni.
Whichever platforms you are on, make sure that you are customizing your content to be specific to the best practices on each one.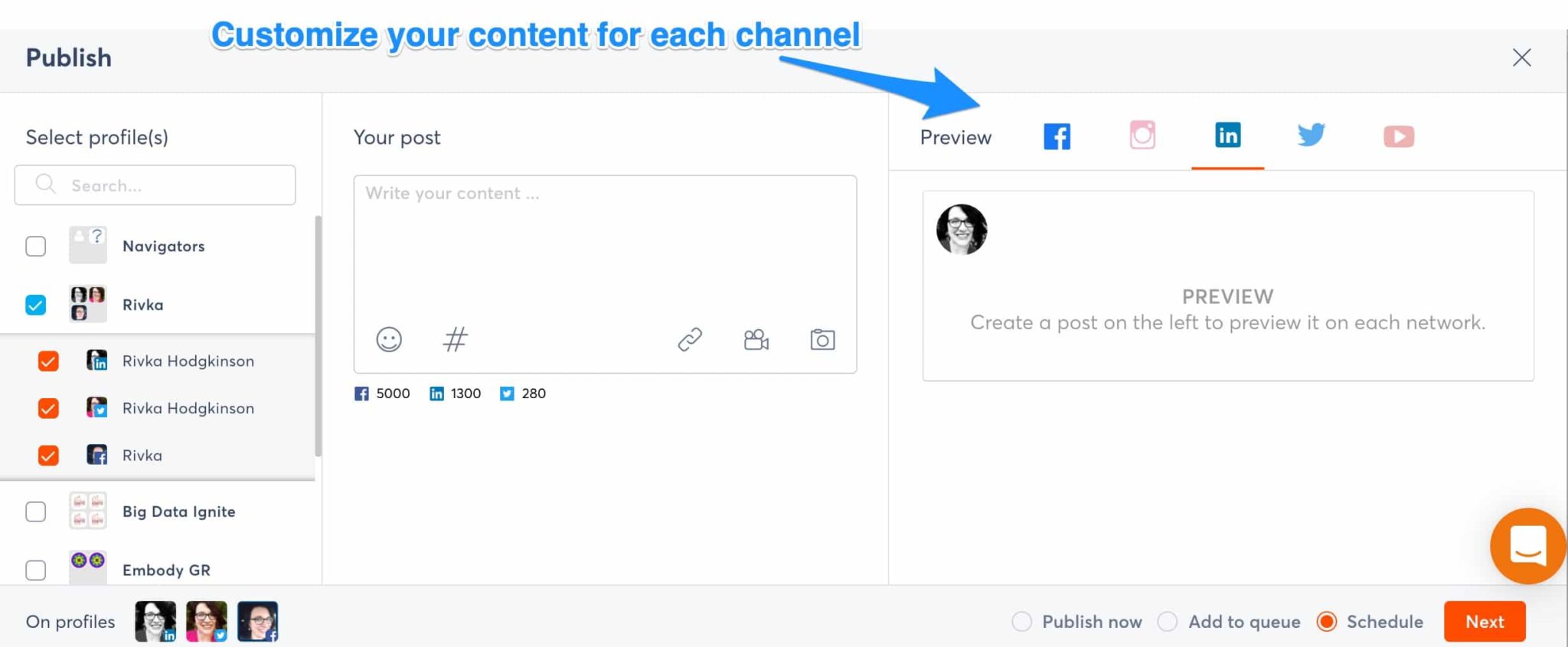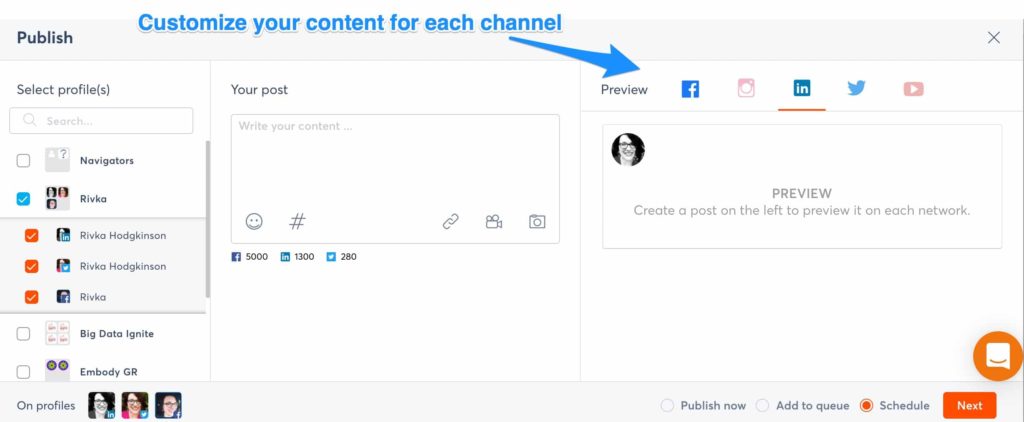 For example, you might add more hashtags on Instagram, change the size of the picture for Twitter, or write more text for LinkedIn.
Start with these guides:
In Conclusion
Now that you have all the pieces of the puzzle, you can work with your team to create an action plan for a university's social media marketing and management. Remember to measure your results so that you can continue to improve over time!

* * *
Sign up now for a FREE demo.